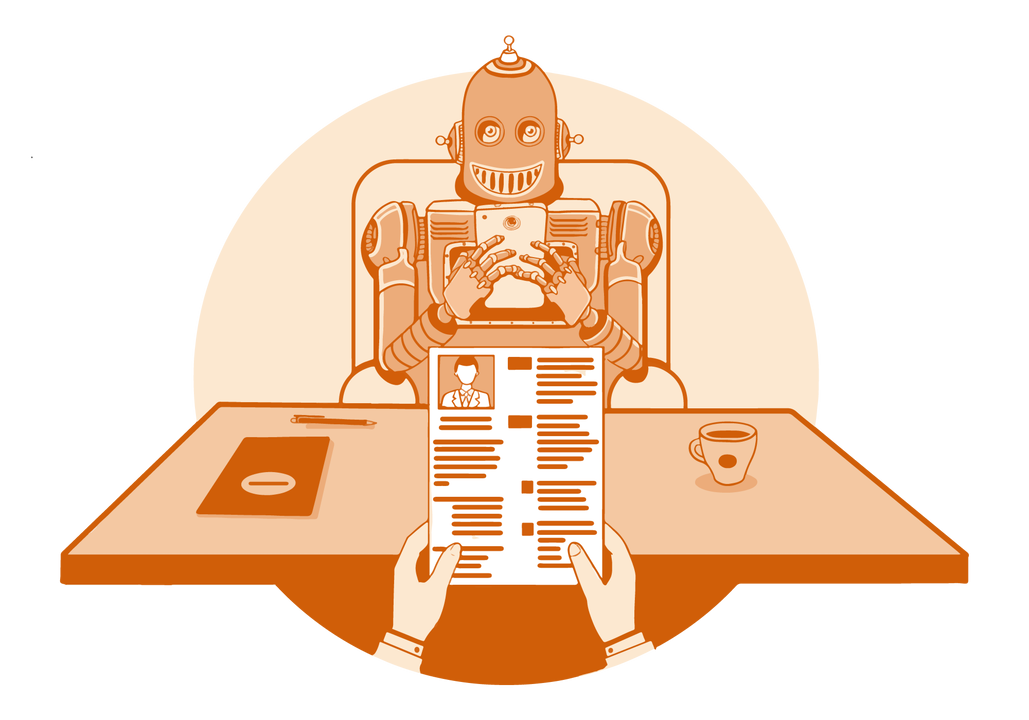 The functional responsibilities of recruiters are recently changing; thus, they are adapting to current conditions and technical capabilities. For example, a hiring manager had to write specific job descriptions and independently search for resumes a few decades ago. It was time-consuming to find top talent and make an excellent solution. However, specialized social networks and portals have appeared over time, bringing remote hiring to a new level.

HRs who create multiple open positions must analyze resumes and pages on social and professional networks to make the correct decision and find the right candidate. The amount of data is enormous, and it is simply unreal to keep in mind and analyze the valuable information without statistical tools.
All these processes ensure the possibility of finding candidates with exceptional skills and brilliant professional experience. That's especially relevant when human recruiters do such manipulations for suitable candidates.
Nowadays, it is efficient to have modern AI screening tools for resume parsing. This parsing tool facilitates HR's work and replenishes the company's internal database with the best candidates.
What opportunities does AI have today?
Artificial Intelligence can store and process incredible data streams, analyze them correctly, and facilitate hiring. A striking example is that Google's DeepMind AI system could defeat the world's best player in Go.
Moreover, today a group of professional players is trying to beat one computer.
Experts note that special neural networks have been developed to create an image based on text and vice versa. In addition, the prevalence of voice assistants, including AI and machine learning technologies, is also constantly growing, as such tools have become better at understanding people and following instructions more clearly.
Naturally, all this is supported by a large number of innovative developments in the field of GPU. AI is in great demand in various areas of human activity (due to machine learning, numerical models, parsing tools, grammar-based skills, etc.), and recruiting is no exception.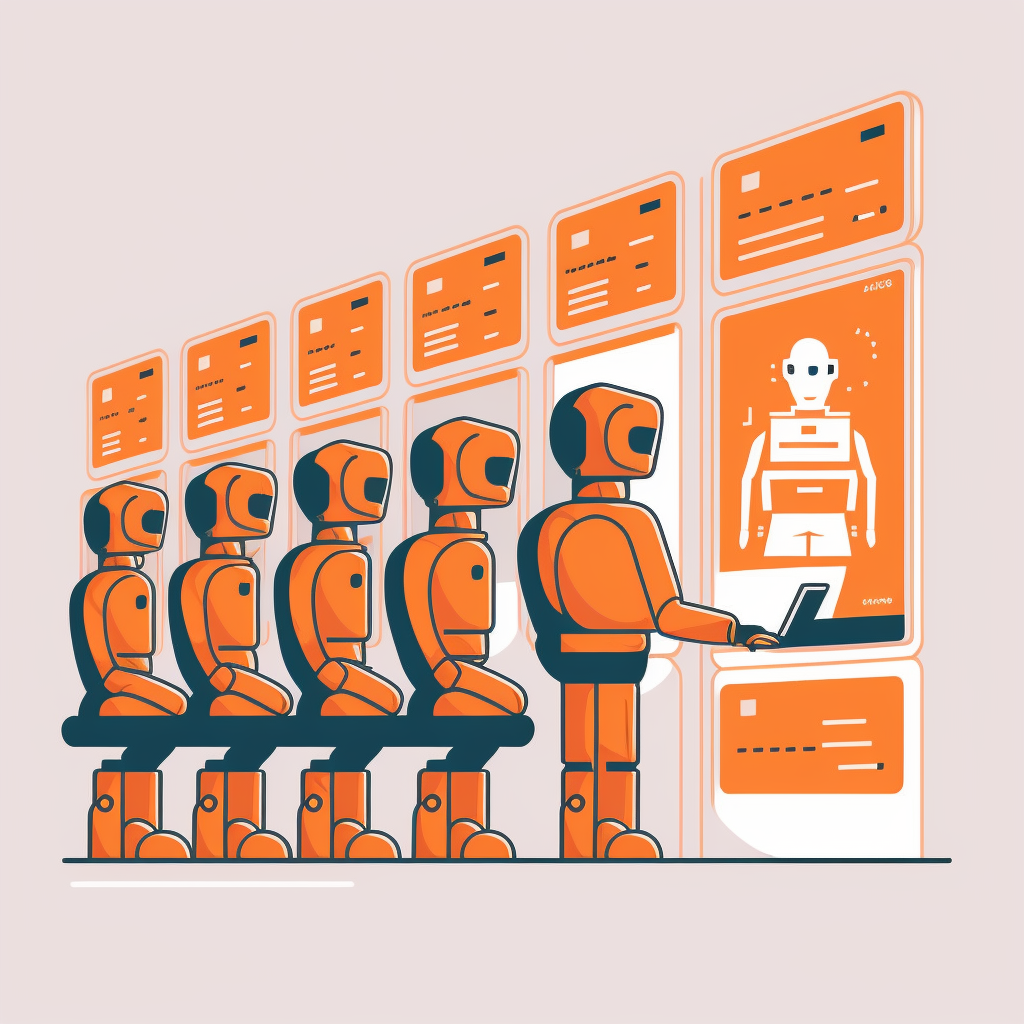 AI in HR
The classic approach to finding job applicants is gradually disappearing from the market, giving way to recruitment software for resume parsing. Special scanners (software apps) are used to analyze resumes presented on the network. Recruiters receive the possibility to start resume verification only after the marked stage.
The selection process is based on machine learning algorithms about resumes' relevant information, and it not only helps save time but also gets rid of prejudices.
There is valuable information that 98% of Fortune 500 companies use the Application Tracking System (ATS) to pre-filter found resumes. Therefore, it is necessary to consider the basic rules to create an AI application to get a real chance to find a dream job.
AI saves hours for hiring managers at companies of all sizes since they don't have to spend time reviewing dozens of resumes and trying to reach suitable candidates. At the same time, the relevance of the selection is 90%, while 7 out of 10 consider it an excellent indicator for hiring managers.
In addition, the parsing tool helps to eliminate the human factor during talent acquisition because the robot cannot miss a resume of a new candidate due to an error or forget to call them.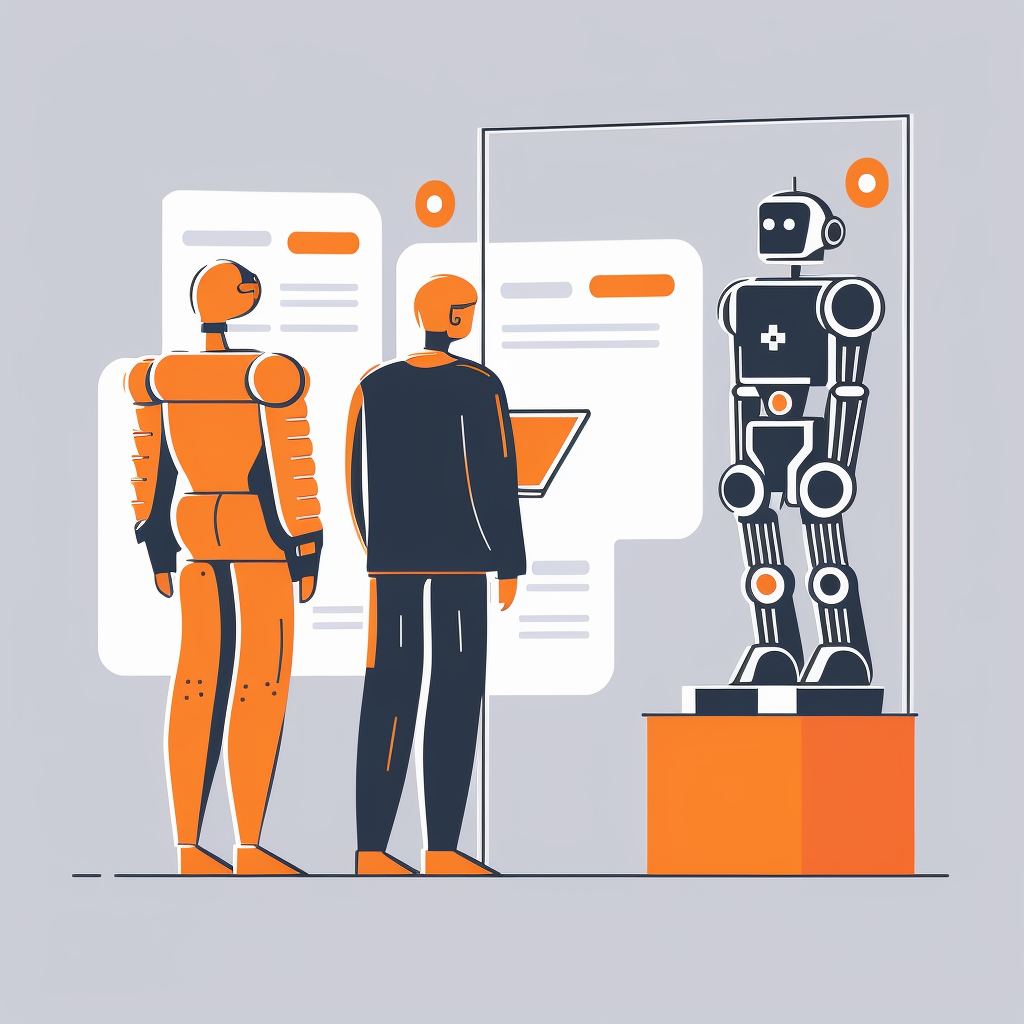 What is AI Resume Screening?
The Artificial Intelligence resume screening filters the application process according to specific parameters. Such a solution saves time since resumes of irrelevant job seekers (who don't have the necessary qualification indicators) will be discarded immediately, and qualified candidates will receive attention.
There is the confidence that competent specialists with a good employment history will get interviewed by a recruiter because the AI will initially use an applicant tracking system to screen candidates and filter them. As a result, the likelihood that they will belong to those three categories of lucky candidates will surprise human reviewers and show promising results significantly increased.
A remarkable resume screening service is based on Artificial Intelligence and helps the recruiting department reduce the time and resources for candidates: it finds relevant resumes, processes responses, and communicates with qualified candidates according to a predetermined scenario. It works according to a particular prescribed script.
Why do Companies Use AI Resume Screening Tools?
🦾 Automation of Routine Tasks
Machine learning algorithms and other AI technology peculiarities allow hiring managers to save 4 hours daily. Thus, recruiters spend this time on more important things than resume searching. Then, they have to write the job description and let the AI do other steps of talent acquisition.
🦾 Quick Hiring Processes
Many executives recognize that finding and hiring new employees is a long, complicated, time-consuming, and candidate-based process. As a result, companies invest money not only in the hiring process but also in the adaptation and training of a newcomer.
AI resume screening tools help simplify the search for qualified candidates : it analyzes resumes, evaluate applicants' experience and skills, and answers common questions.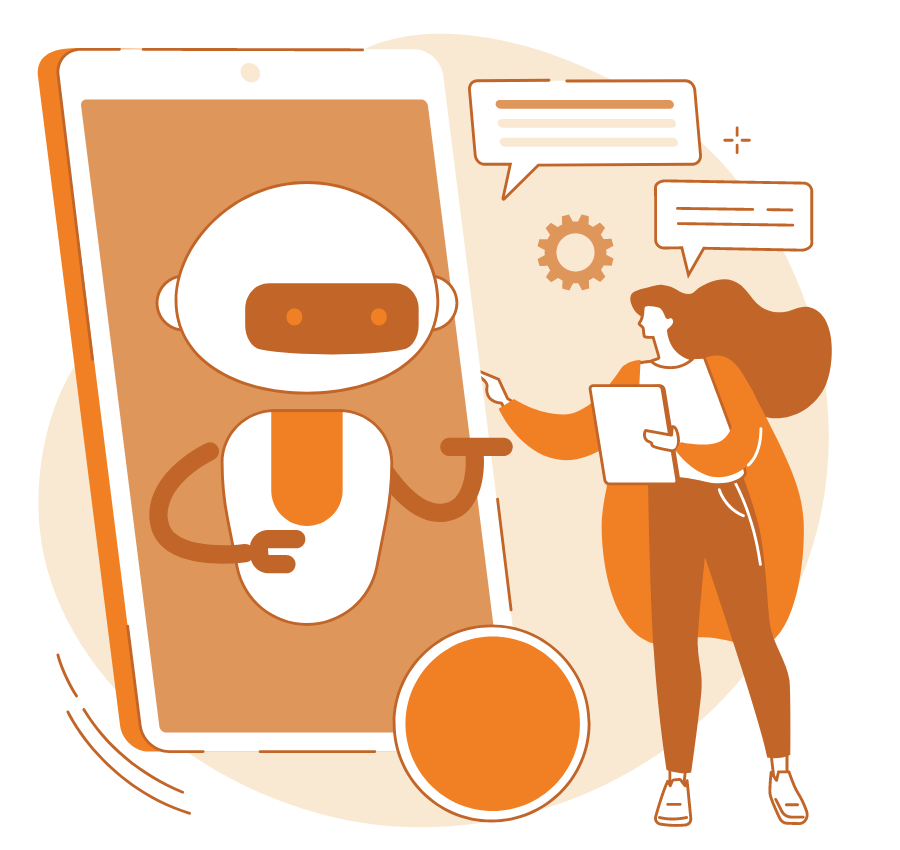 🦾 Elimination of Subjectivism
It assesses a job description according to several custom criteria: lack of discrimination based on gender or race, complexity level, and text length. As a result, there's no unconscious bias among new applicants while the screening process resumes.
🦾 Fast Adaptation Process
Resume screening chatbots free hiring managers from endless tours of the office and training new specialists.
🦾 Effective Performance Audit
AI resume screening tools work seamlessly and help analyze employees' behavioral metrics to identify overloads. For example, the monitoring system determines the intensity of communication with colleagues in work chats, evaluates the speed of response to messages and employee engagement, and audits the quality of work.
AI resume screening tools improve new candidate engagement as the integration of AI into automation platforms provides feedback from the time an application is submitted to the hiring decision. All these peculiarities make the hiring process much easier and quicker.
Helpful tips on AI-friendly resume creation
First, job seekers for a particular position must find out how to make AI applications, and it's better to use some valuable tips.
🙌🏼 Choose the Right File Format for Your AI Resume
Pay attention to the format of the saved file. The analytical capabilities of the resume bot and used AI screening tools are high, but many applications still need to recognize information from a PDF file correctly. Therefore, it is better to save the summary as classic Word files (DOC or DOCX) and upload it.
Moreover, it is necessary to reduce the number of various decorative elements and color fonts in this document. The resume screening process will not be able to cope with such complexity, and the Artificial Intelligence resume may fail the test because of such a trifle.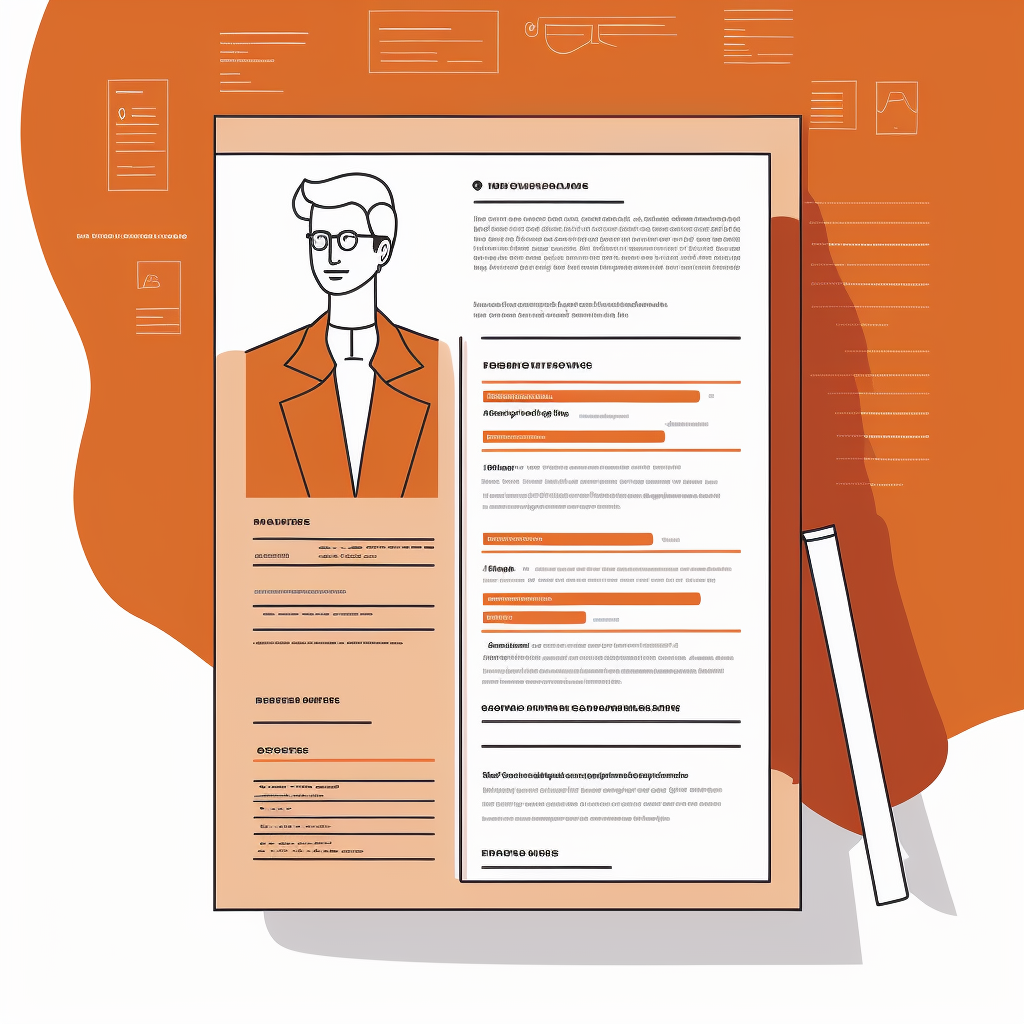 🙌🏼 Use Relevant Keywords
Resume screening tools pay special attention to these points, and the employer carefully prescribes the keywords. For example, suppose the job you are interested in contains online information about Internet marketing. In that case, it is essential to include specific words such as "Internet," "marketing," "electronic marketing," "copywriting," "social networks," etc.
By the way, writing important keywords in headers and footers is not recommended, as such solutions will negatively influence the candidate screening .
🙌🏼 Use a Hybrid Resume Format
It is a combination of classic resumes with a description of the work experience, skills, and professional achievements of candidates in chronological order.
Moreover, it is crucial to ensure that the data displayed in the text file hasn't changed during the resume screening process and that everything looks as it should according to the predefined grammatical rules.
🙌🏼 Use Additional Options
Have you heard about the emerging use of video surveys ? If not, note that you are wasting time and resources hiring new staff.
Big brands such as Volvo have already jumped on board with video surveys. They are having great success hiring top talent and saving a lot of money in the long term.
If you want a glimpse of how it works, create an account for free on Playhunt . It's about the interview stage and video recording on the Playhunt portal. The mentioned service allows candidates to make a presentation in video format, thereby allowing recruiters to see a person live and look at their behavior, speech style, self-confidence, and other non-verbal features by scheduling interviews on time.
The use of such an option will certainly have a positive effect on the resume screening process and the impression of the CV since it indicates the seriousness of the searcher's intentions and the person's confidence. As a result, this AI-friendly CV attracts attention and stands out among many other resumes.
🙌🏼 Pay Attention to Text Formatting
Candidates should refrain from using pictures, tables, Bold, Italics, and underlining in their resume because of the candidate screening process.
🙌🏼 Check the AI Resume with Special ATS Bots
They convert the file to plain text, allowing you to see all the online information precisely as it will be presented while the AI screening. Make sure everything is displayed correctly and can be recognized by the AI.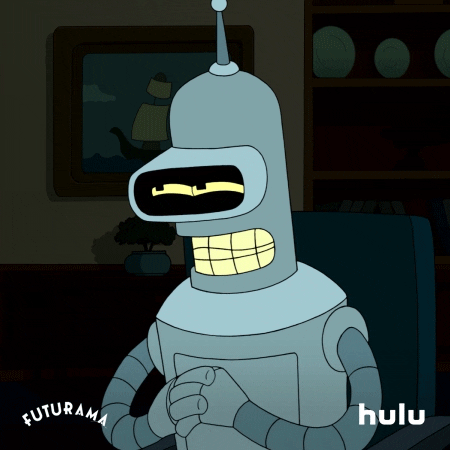 🙌🏼 Write in a Business Style
Using everyday language or words in an overly friendly manner can negatively affect resume screening and hiring processes.
🙌🏼 Know Your Limits
Those qualified candidates who want a decent employment history and to become a part of the company's internal database should be moderate with keywords. Otherwise, the resume screening system will consider it suspicious and ignore the resume. Therefore, the data has to be keyword based but without exaggeration.
🙌🏼 Write for People
Even though Artificial Intelligence checks the resume at first, a document falls into man's hands. If the resume is overly targeted at the AI, this will arouse suspicion in the hiring manager. They will need help with the online information and concluding about the relevant candidates.
🙌🏼 Submit Only One Resume
The scanner analyzes the entire system, and the presence of another CV on your behalf will not increase interest but alienate it.
Now you know how to create an AI application according to how the AI-based resume screening performed. By the way, it's essential to notice that even if the screening criteria did not skip the resume to the next stage, you could impress the recruiter with your perseverance, qualification indicators, top talent skills, and competent cover letter.
Trying again does not guarantee 100% success, so using the tips for creating a high-quality resume for AI screening tools is still recommended.
Free your mind, be honest, and do not write about those characteristics and features that are not inherent in you. Do your best to become the perfect solution and right candidate both due to AI resume screening and hiring managers.