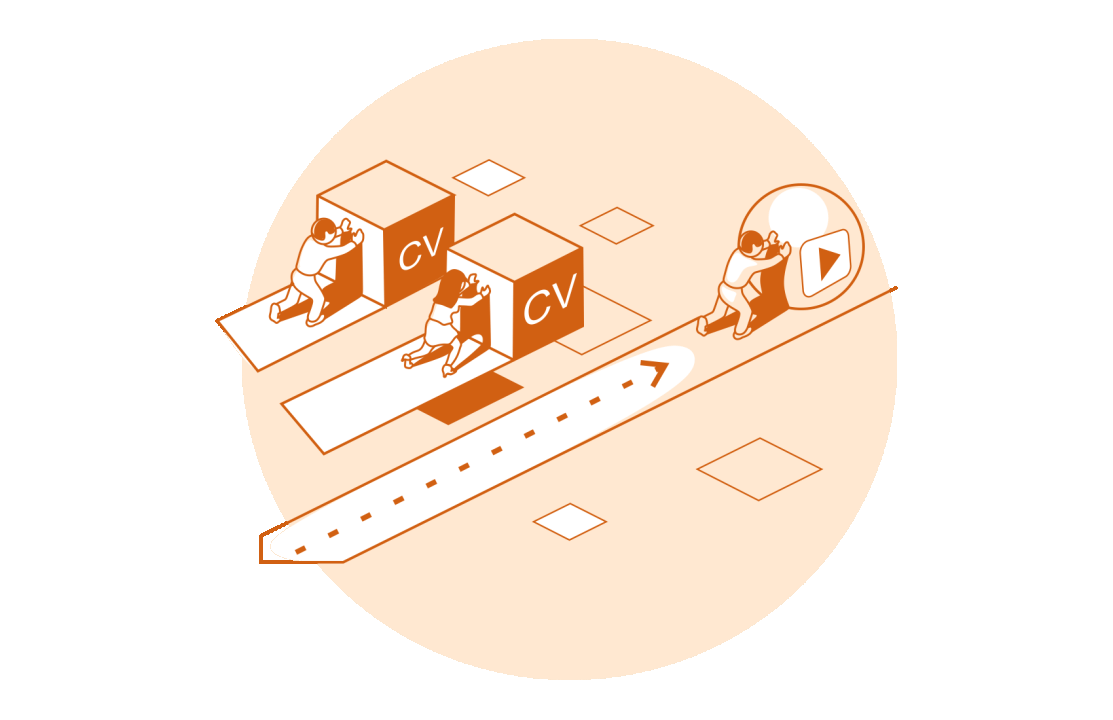 The sphere of recruiting agencies is like a huge shooting gallery at a city fair. The main prize is ideal candidates for companies that lack them so badly. It seems very close, but still, there is an obstacle to face before getting it: a line of targets. They are well-known and yet challenging to hit:
excellent personal skills,
positive work experience,
the ability to solve challenging tasks,
good references from previous employers.
Every step of recruiters is a shoot which is supposed to take out the targets one by one. Still, not all of them succeed in doing that. Why? Because it requires a lot of preparation: time management, the right HR tools, and hiring approaches.
As the world of HR is changing inevitably, we no longer need to stick to face-to-face interviewing and phone calls only. Just like in a shooting gallery, recruiters have to choose a more powerful weapon: video surveys. Why? Here are four main reasons.
Additional savings in time
Time is money, especially for recruiting agencies. As far as the first stages of getting to know candidates are the most time-consuming, video recruiting is the best option and the most convenient tool to speed up your company's processes. Here's why. The Big Cloud's hiring statistics show that a method of recruitment such as video interviews is six times faster than telephone interviews. In addition, neither recruiters nor applicants have to worry about scheduling and rescheduling issues, which significantly optimizes HR processes.
Competitions for talents worldwide
Adding video surveys as a part of the recruitment strategy helps to reach candidates all over the world. Applicants can record their video answers whenever and wherever it's suitable for them. And so do employers while creating video interview questions. In addition, it's the safest and most effective way to interview a person in times of COVID-19, when physical interviews are simply not possible. And it is especially convenient for large companies that need to find employees for a large number of positions, and for new companies that need to form an effective team from scratch.
Revealing the soft skills
This is not front-page news, but still, some recruiters tend to forget that soft skills have already overcome the hard ones. According to the recent Global Hiring Outlook, employees top-ranked such skills as dependability, teamwork, flexibility, and problem-solving. Compared to faceless CVs, video surveys bring a better understanding of the candidates' personalities and skills.
Cutting down recruiting expenses
This is the main reason why video surveys are a much better alternative to face-to-face interviews. Candidates are free to record their answers right from their homes, so they don't need to pay travel expenses. Thanks to that, video surveys save up to 67% of travel costs, says jobatar.co. Moreover, the video interview process minimizes the number of hours recruiters need at the first stages of interviewing.
Hitting all the targets in the shooting gallery of the recruiting world isn't a piece of cake. Recruiters must be good at juggling HR weapons in their hands to hit several targets at once: quick and high-quality selection of candidates, the ability to unleash applicants' potential, and to see not just a pre-employee but a person.
Thanks to digital development, now recruiting agencies are armed with a new effective weapon — video surveys. If you'd like not to miss such an opportunity, check out Playhunt, a reliable platform for conducting online video surveys. Spend five minutes of your time registering on the website without any credit cards and get 15 free video surveys for a month.