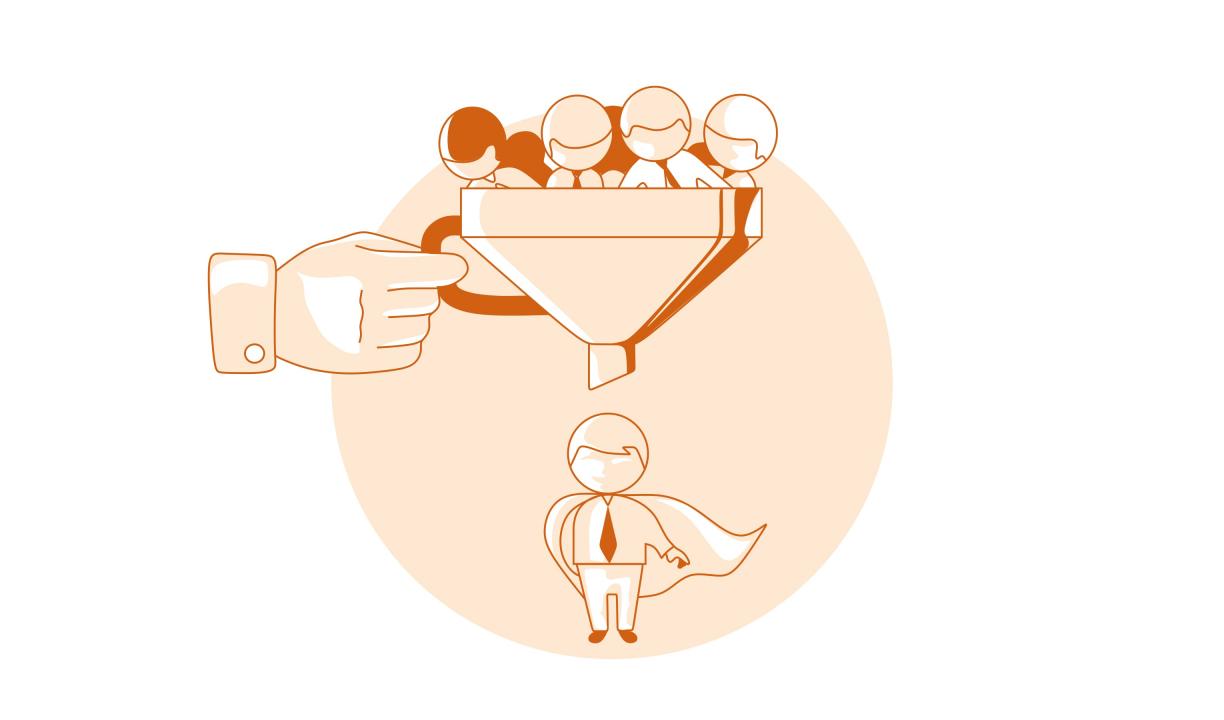 A strong leader, a great brand, a powerful business model means a lot but still not the whole thing for a successful company. The biggest and, therefore, the most challenging part is creating a team of the right people.
Your hiring managers might make every effort by going through dozens of interview stages. Still, it doesn't guarantee a long-term partnership with potential employees.
"Hiring For Attitude" by Landmark studied more than 20.000 newly-hired employees, and the results are impressive:
46% of new hires failed during the first 18 months.
Only 19% of them achieved high performance.
89% of hiring failures are because of the poor attitude.
82% realized that their new hires would end up with failure.
Given the findings of this study, it becomes clear the problem newly-hired employees fail is not lack of their competence but poor interpersonal skills:
not enough feedback from their bosses and colleagues
lack of understanding of each other's emotions
a deficit of motivation.
Moreover, hiring managers see the first signals of bad hires, but still, they end up with failures. A recent Harvard Business Review article also points out that the reason for almost 80% of employee turnover is bad hiring decisions.
Unfortunately, a huge number of companies just seek to fill in their vacancies, ignoring the consequences of bad hires: deterioration of the company's performance, a bigger workload for other employees, more stress and morale hit for the whole team, and, of course, significant financial losses.
What is the cost of a bad hire?
The US Department of Labor states that the price of a bad hire may go up to 30% of the wages you pay your employees for the first year. So, is it that much? It depends on the size of your company and the number of such hires.
At the same time, other statistics may surprise you even more. Jörgen Sundberg, CEO of Link Humans, claims a bad hire might cost you up to 2 annual salaries. According to his results, this is the amount of money you lose when you recruit, hire, and onboard a candidate who turns out to be a poor fit.
Do you think it's only money that you lose hiring someone who doesn't fit your company? Due to the study by Robert Half International, 34% of CFOs admitted that it cost them both productivity and extra time spent by their managers, and more specifically, 17% of their time.
How to hire the right people?
1. Look for a good culture fit
Hiring employees who share your values not only stimulates better work but also improves your company's culture. Due to Deloitte's Study, 94% of executives and 88% of employees are sure workplace culture is crucial for a business. Moreover, this factor is essential for motivating employees, creating a positive workplace, attracting top talents and strengthening a positive image of your brand.
What would be the results of poor culture fit? No matter how professional your candidates are, they will leave you sooner or later if they have different conceptions of culture. According to the Society for Human Resource Management (SHRM), it can cost your company 50-60% of the employee's annual salary.
2. Set up a job audition

Commonly, during the hiring process, recruiters and hiring managers count on three main factors: resumes, interviews and references. However, none of these can guarantee a high level of candidates' job performance. It is even difficult to predict it as the third of applicants lie on their resumes.
Luckily, a job audition allows checking it out. Also known as a work test, this is a simulation or a trial of the candidates' role. It shows you how potential employers deal with their new responsibilities and behave in the new work environment. LinkedIn research shows us that 54% of recruiters see auditions as one of the "most useful interviewing innovations."
3. Ask for a second opinion
Experts claim in one voice that the best variant to be sure about your candidate is for several people to interview them. But why? Isn't it possible for one highly qualified recruiter to do that? This is not news that most of them look at the resume for 6 seconds. So, no wonder they might easily omit the right people.
The Behavioural Insights Team's research from the UK shows us that the more people you ask to review the resumes, the more accurate results you will have. This is especially demonstrated in the cases where candidates are similar. There is a 51% chance that one person will choose the wrong candidate; meanwhile, this number drops to 28% with seven reviewers.
4. Create more than standard interview questions
Avoiding typical job interview questions is what many experts advise. Sure, it's unlikely candidates of your dreams would be thrilled by the question about their weaknesses. However, sometimes hiring managers go a little overboard. Recently, Glassdoor published a list of offbeat questions companies asked during the interviews.
There is a fine line between dull standard questions like "Where do you see yourself in 10 years?" and absolutely unusual ones like "If you could be a cake, what taste would you like to be?". The best strategy for your company is to find the golden middle in this.
5. Foster workplace diversity
Nowadays, diversity is a top priority for the hiring process and companies in general, which is out of the question. A recent study by McKinsey&Company proves that by the fact that companies with a wide range of diverse employees are 36% more likely to outpace their competitors. Despite this known point, there are still 45% of companies that totally do not pay attention to monitoring their employee diversity.
If your company is one of those, you should definitely change your strategy.
6. Prescreen candidates
Think of a fast and effective way to access the skills and potential of the candidates before the interviews take place. That's where prescreening comes. It will help you to understand your job applicants better than CVs.
Workanic's research shows that above 70% of Americans look for a job passively. Pre-evaluation is an excellent method to find people who really care and don't spend your company's resources for nothing. Usually, this process involves such steps as:
checking out references;
evaluating cover letters;
performing skill tests;
temporary hiring;
conducting video surveys.
Among all of them, the last variant is especially popular. 70% of the organization that won Talent Board's Candidate Experience Award in 2017 use video interviewing. The main task for you is to find a reliable and easy-to-use platform.
Hiring the right people is a long-term game that requires lots of resources and time but definitely is worth it. Still, there are many ways you can improve your everyday hiring process and a lot of lifehacks on how to hire employees. Pay attention to the details and consider all the steps starting from a list of interview questions to the workplace diversity in your company.