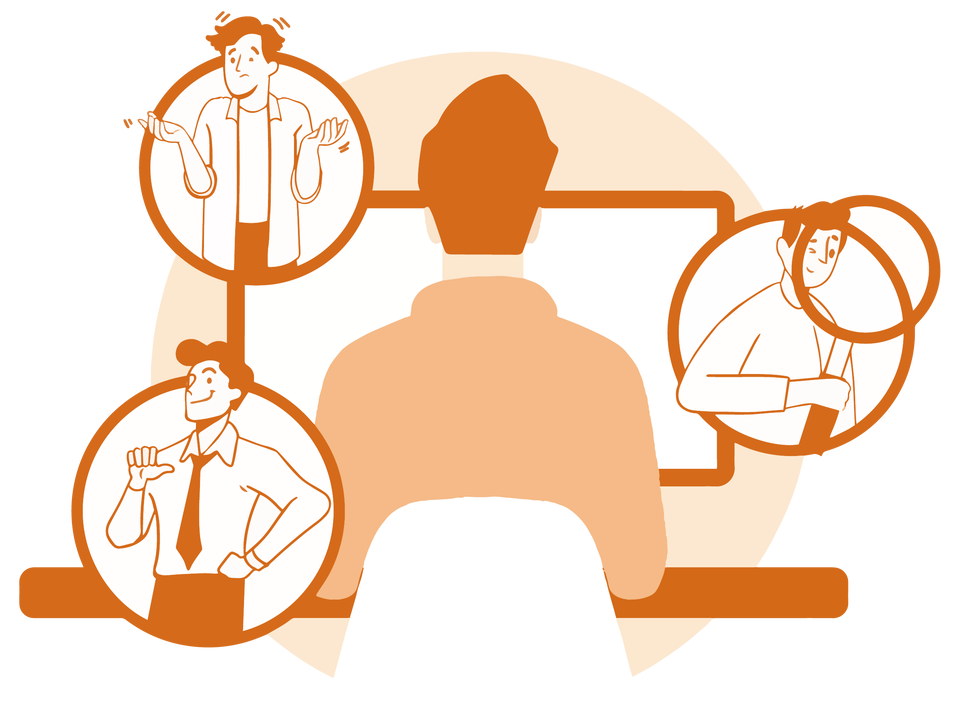 Because the prospective employer found things in your schooling, experience, and training that make you an appealing candidate, they called you in for an interview based on your cover letter and resume on your job application. The screening procedure comes next. Interviews can be in-person, by phone, via video, or via virtual interview. An interview may be conducted by an individual, a group, or a panel.

There are particular things interviewers look for to help them decide whether you are ultimately suitable to complete an open position, regardless of the sort of interview you face—individual, group, or panel. Every company has a different hiring process. There must be high-quality candidates, but you still have more chances than them if you know how to deal with the immense pressure. Learn all the details you might need in this guide we created.
Best Qualities that Employers Look for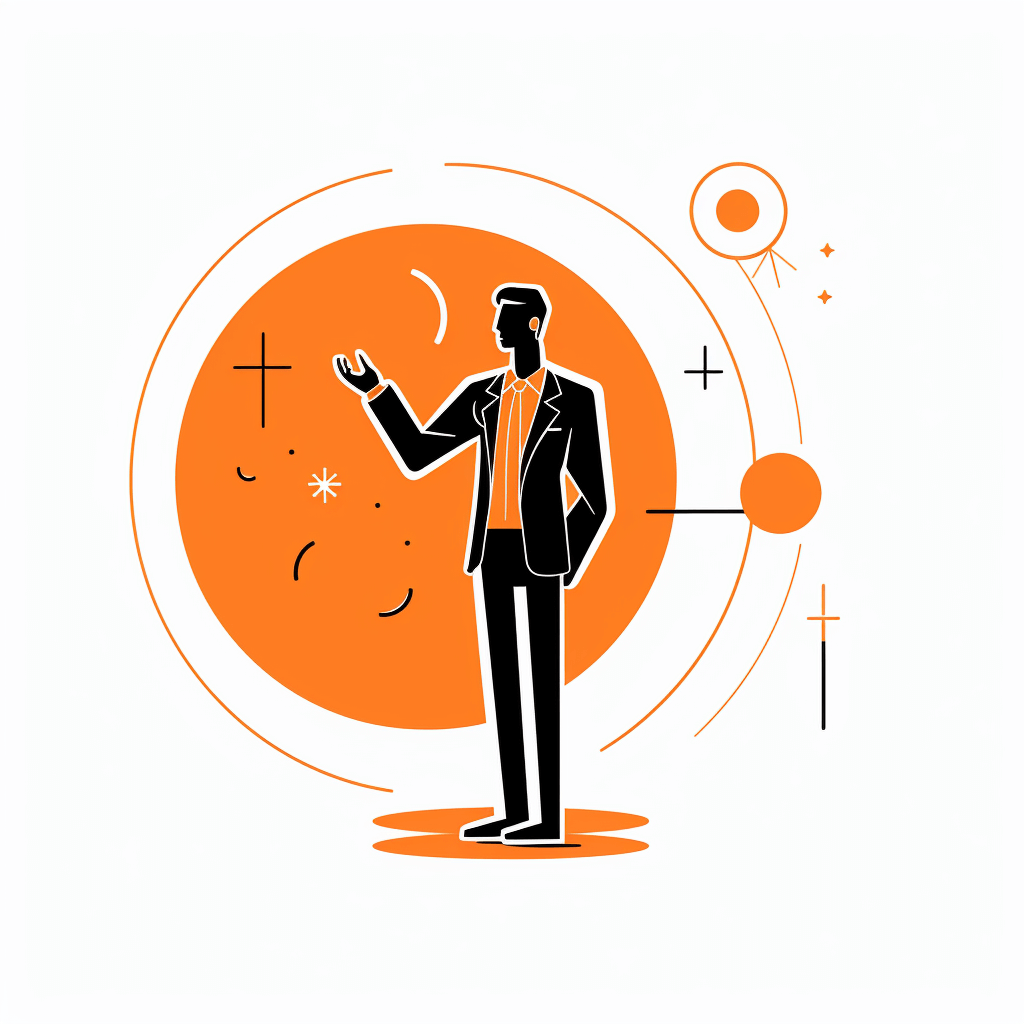 Every interviewer would like to give their candidate a lifetime experience after getting their jobs, but before moving into that, think about these 19 qualities recruiting team might be looking for as you get ready to apply for a new job or position:
Your body language
Your appearance and body expression during an in-person or online interview will give the interviewer their first opinion of you. Display a calm but attentive attitude in addition to dressing neatly and orderly. Keep a friendly grin and eye contact, and use hand movements when necessary. Some people find eye contact awkward or impossible, but there are other behavioral signals you can use to project your confidence or show interest in the job.
Willingness to try novel things
Although your previous success may have impressed your prospective employer, they also want to know that you are willing to attempt new approaches. Make sure you declare your willingness to explore new thinking methods and are flexible.
Preparation
Going into an interview well-prepared shows the interviewer that you are ready to work should they employ you. Have all supporting documents on hand, such as versions of your resume, recommendation letters, and, if necessary, a portfolio of work samples. Be prepared with a notepad, paper, or notebook, and make sure your phone is off. Prepare yourself well with the best level of self-motivation.
Likeability
Consider the qualities that make a person you like, and then try your best to demonstrate those qualities in your interview. Show that you are helpful and cordial in addition to being courteous.
Confidence
Be confident in yourself and act as such. Show your employer that you respect yourself and are eager to share it as you gain knowledge from others. You can earn more confidence than your past performances.
Soft skills in action
The time during your interview is ideal for showcasing your social skills. You can demonstrate your ability to exhibit empathy, honesty, reliability, ingenuity, and adaptability during the interview process.
Enthusiasm
Interviewers look for candidates who are enthusiastic about their jobs. Express your enthusiasm for your abilities, gifts, and work aspirations. The interviewer should understand your critical-thinking skills through your love for your passion.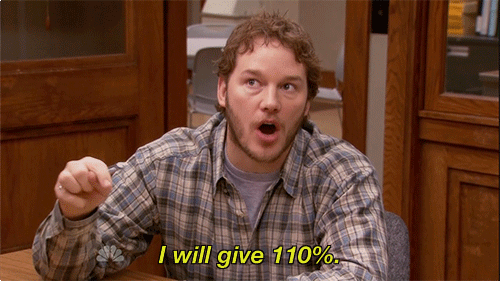 Exemplary results
Interviewers listen to your stories of prior triumphs to determine whether you have the possibility for future success. Be prepared to discuss your previous accomplishments in personal endeavors, earlier employment circumstances, or as a pupil or trainee. Recognize your achievements at work or in your personal life and, if suitable, share them.
Personality
Genuine self-respect is an essential quality that one should have. Your interviewer must understand the real you to determine whether you would fit in with your potential team and the business atmosphere. Consider the interview as a chance to showcase your best qualities rather than as a part you must perform to land the job.
Self-direction
Share your opinions with the recruiter about where you are in terms of your job. Define your professional objectives, your past experiences in the past, where you are currently, and where you'd like to be. That aids the recruiter in figuring out how you might advance within the organization.
Thoughtfulness
Your critical-thinking abilities can be demonstrated to the recruiting manager by being thoughtful when asking and responding to inquiries during the interview. Ask the hiring manager to explain if you need more details to respond to a query so you can provide a complete response. You can also describe your thought process as you work through an answer to offer them a deeper understanding of your thoughtfulness.
Curiosity
You have the opportunity to pose inquiries during an interview. Engaged candidates have questions about the recruiting procedure, such as:
Why is this job necessary?
How can you tell whether you made the right choice when hired?
How does this position contribute to the business' total success?
What chances and challenges exist right away for the individual who occupies this position?


Expectations
Tell the recruiter about your goals to match them with the business. Discuss the position you've applied for and your expectations of the company. The interviewer will expect that you'll be able to handle all the work by being a great team player.
Self-awareness
Be prepared to share your thoughts on your work, highlighting your accomplishments and areas for development. Tell the employer you would like involvement.
Motivation
Tell the recruiter you are eager to join the business and dedicated to tackling the position's challenges. Interviewers want to know why you think this job is important, what drives you to work for this business, and how motivated you are.
Willingness
A job interview is one of the great opportunities to show your ability to work well in a team and as an employee. When potential workers inquire, "How can I help?" interviewers react favorably. Being anxious to help others is a valuable quality you can emphasize. Your willingness to work hard might make the difference between obtaining the position or not.
Knowledge of the business
If two applicants are similarly prepared for a position, the one with a stronger grasp of the business will likely land the job. Do the following business study as you get ready for your interview:
History
Business strategy
Mission&Values
Goals
Knowledge of the job
A potential employer will want to know that you have a fundamental comprehension of the position you seek. Look for overarching motifs in the work description that go beyond the duties performed regularly.
For instance, understand what might happen if a job description specifies that the applicant "must be ready to work with" other divisions. Even if the position is one you already held at a previous organization, it is worth reviewing and learning about its implications in different business environments.
Fit for the position
Consider your interview as a collaborative process rather than a performance. Use the interview as an opportunity to help you picture yourself in the position while also assisting the recruiter in seeing you in it. Prepare a few discussion topics you can discuss in the interview to demonstrate how your unique skill set and demeanor can help the supervisors, department, and business you are meeting with. The interviewer should believe that you're the right person for this role. They'll look for the exact talent acquisition you have or not.
List of Things That Interviewers Look for

While you're in the hot spot for the interview, watching for cues from your interrogator, that person also watches you as they search for their alerts. Interviewers want to know what you have to say, how you behave during interviews, and even a hint of what it would be like to hire you. While you're busy concentrating on your preparation, you must be ready with the answers to the questions mentioned below:
Do you respond to my questions?
It's critical to get ready for interviews in advance. By all means, consider the potential types of inquiries and how to respond to them. Additionally, keep practicing.
However, in the interview, pay close attention to the present and respond to the questions. People sometimes prepare excessively for interviews with scripted responses, even when the question needs to be addressed explicitly.
To reply naturally, pay attention to the entire query. It's a major turnoff if you start formulating your response in your mind while the recruiter is still speaking. Find your ideas, and believe in yourself. Speak in the discussion. You'll be able to communicate with HR more efficiently, which is what you want.
How do you look when you make eye contact?
Even though this is crucial, many job applicants find it challenging. Look in the eyes when you talk and when I ask you a question. Your responses might appear apathetic or uncomfortable if your eyes are darting all over the place. It isn't a good idea to overdo it and begin an eye-rolling contest, just like with the grin. However, casual eye contact during the trades of speech can aid in forging that bond.
Are you displaying your true self to me?
Are you telling me what you believe I want to hear, whether you're using prepared responses, spontaneous ones, or the actual tale based on who you are and the experiences you've had thus far? You want to be completely aware of how you fit the position before the interview.
Use your responses, which should be truthful, to create the best possible image of a successful match. You accomplish this using your work narrative, the overarching tale you ideally devised when writing your resume and cover letter.
Questions to Ask Yourself Before an Interview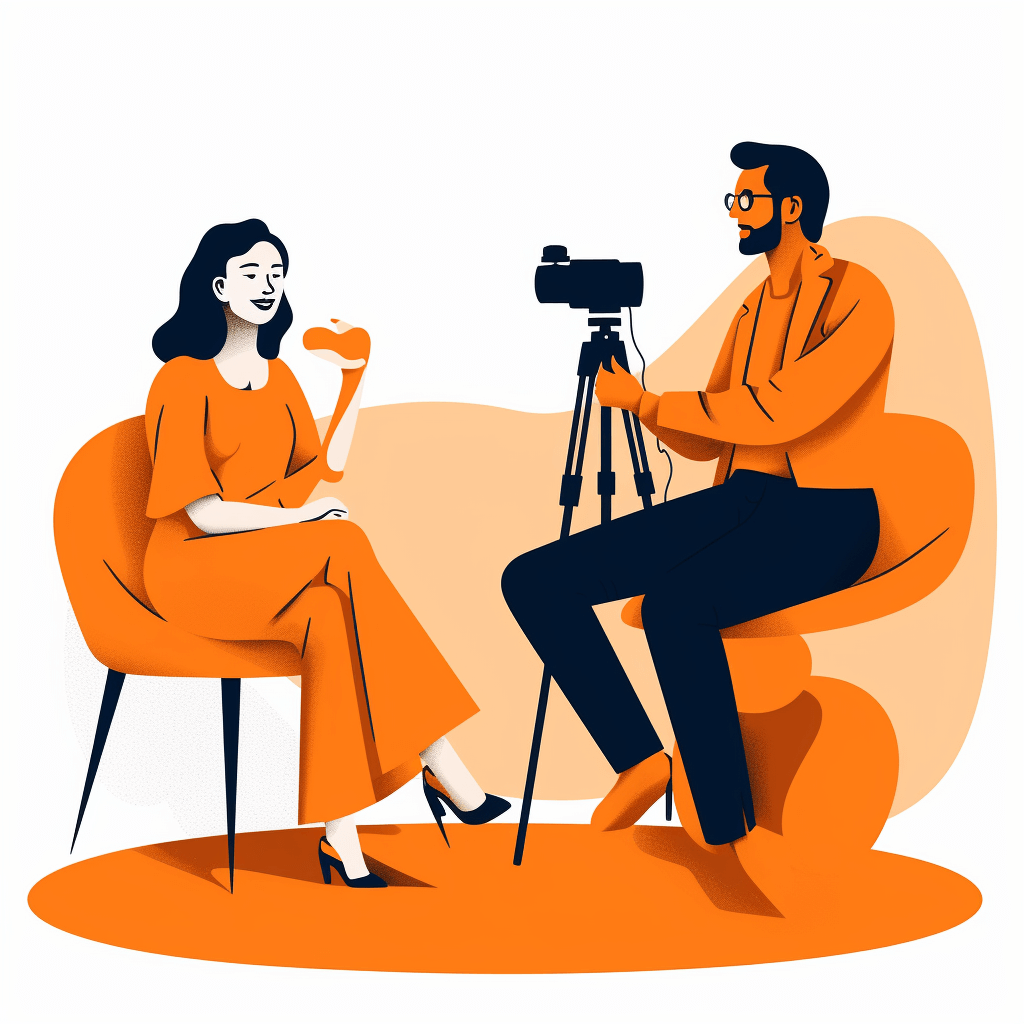 You can count on two things from every job interview you attend: they will all be unique, and they will all be unexpected in some manner. Always prepare yourself before an interview so that after your hiring process, they'll also try to give new hires the best possible ways. Planning in the face of uncertainty is a crucial talent that will significantly help your job search and employment.
What are the top three things you want to improve upon this year?
Consider starting with activities connected to your work before expanding into other spheres of your life. Establishing clear goals about the areas you'd like to see a quantifiable improvement can help you put everything in perspective.
Working on this topic will also enable you to practice describing your talent level in English and to be realistic about the positions for which you are prepared. When the interviewer requests the applicant to describe a moment they provided exceptional service to someone, an illustration of how this might transpire in an interview is provided.
What accomplishments in the past have you been most satisfied with?
Choose the ones you feel safe sharing that suit the circumstance. Think about how those experiences have shaped your work identities and accomplishments on a paper sheet, and post it near your workstation or on your refrigerator. It can be the basis for your responses to general inquiries about your qualifications, principles, or goals.
A boss at a recent job proposed that the team be given a prompt 48 hours before team meetings and invited to record their thoughts in a shared document. The team culture changed dramatically, and relationships improved as everyone found a means to contribute.
What abilities do you possess that, in your opinion, set you apart from your peers?
There is unquestionably something about you that makes you unique. Attempt to recollect instances when you first became aware of your notable differences from those around you. You might have been in situations that made you feel more prepared than the rest of the crowd. You may have been able to predict a result before it happened. You might be very handy and inventive, or you might be meticulous and detailed.
Everybody has a unique personality. Discover a method to express so you can do so during interviews positively.
How is Playhunt helping Recruiters and Applicants with Interviews?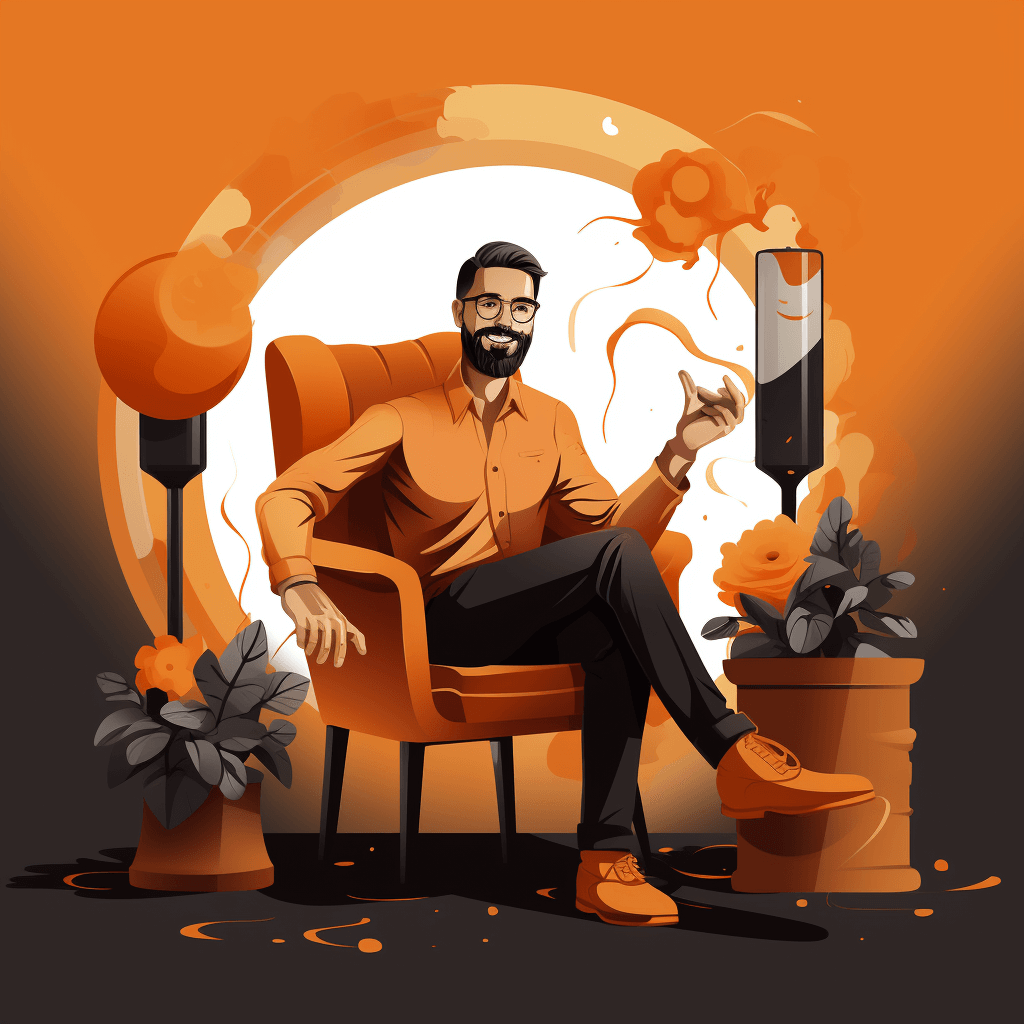 Well, to begin with, Playhunt is software for HR that allows companies to conduct interviews for new applicants.
As we all know, the typical interview process can be very time-consuming and hectic for both parties, whether it's the hiring managers or applicants. By using these HR tools, hiring managers can save a lot of time out of their hectic schedules. Candidates can also communicate with the hiring managers at their convenience.
Now lets exactly talk about Playhunt work and how it is advantageous. Unlike other interviews, whether physical or virtual, the applicants don't need to engage in lengthy conversations with the hiring managers.
Here, the hiring managers will create a survey video and include the number of questions they wish to ask the candidate. After adding the questions, they will send the link to the applicants. Once the applicants receive the link, they will answer those questions in the video.
Now, the benefit the applicants can enjoy is that they can capture the video at their convenience. They can use any device that can record videos, such as a smartphone or laptop.
The most significant benefit hiring managers get - is the ability to store the video in a safe place, make notes as they listen to applicants' responses, and then discuss it with their colleagues before any final decisions.
Conclusion
From applying to different companies to attending interviews, the entire hiring process is stressful, exhausting, and, most importantly, frightening. Our goal in writing this piece is to ensure you are conscious of the expectations of hiring managers during your interview. Any doubts you had floating around your mind should have been spelled out in the past.
The ability to ace your interview is possible only if you are prepared and remember all the points mentioned and discussed in this article.
The traditional interviewing format has evolved with the development of technology, which takes place daily. Numerous companies are moving to virtual interviews that are easy to access and can be tracked and kept for later discussion.
Here comes our HR software Playhunt, an interview pre-screener that will speed up the whole interviewing process. This software has given the interviewing process an entirely new dimension. In the coming days, every company could change to this type of HR software that can accomplish the desired work with a few clicks.
Sign up now to keep up with the innovations and be one of the first to make your business more efficient.