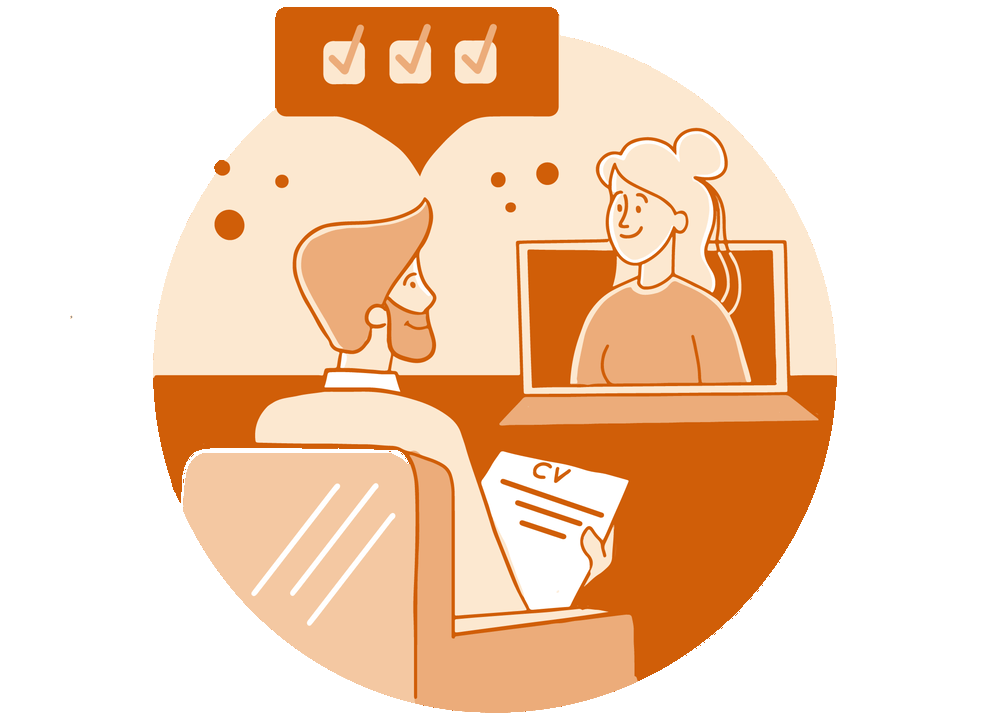 A complex full-cycle recruitment journey requires a variety of actions. Firstly, you write a job description, then post it on job search platforms. In addition, you select the right questions to find out the skills and intentions of a potential candidate.

But, before taking all the necessary steps, a recruiter will still need to conduct the often-overlooked initial discussion before hiring a qualified employee.
So, let's start by introducing you to the pre-screening interview process, explaining why and how to conduct it, and sharing tips on making it as effective as possible.
What are Pre-Screening Interviews?
A pre-screening interview is a brief discussion that provides further information about an applicant, such as work history, professional goals, technical skills, and career goals.
Before investing lots of time and effort in an applicant, you want to get a good sense of their character and decide whether or not they're worth your consideration.
As a step in interviewing, it can be viewed as an entry point. That is why the pre-screening interview may refer to a phone interview, pre-employment screening, or a phone interview.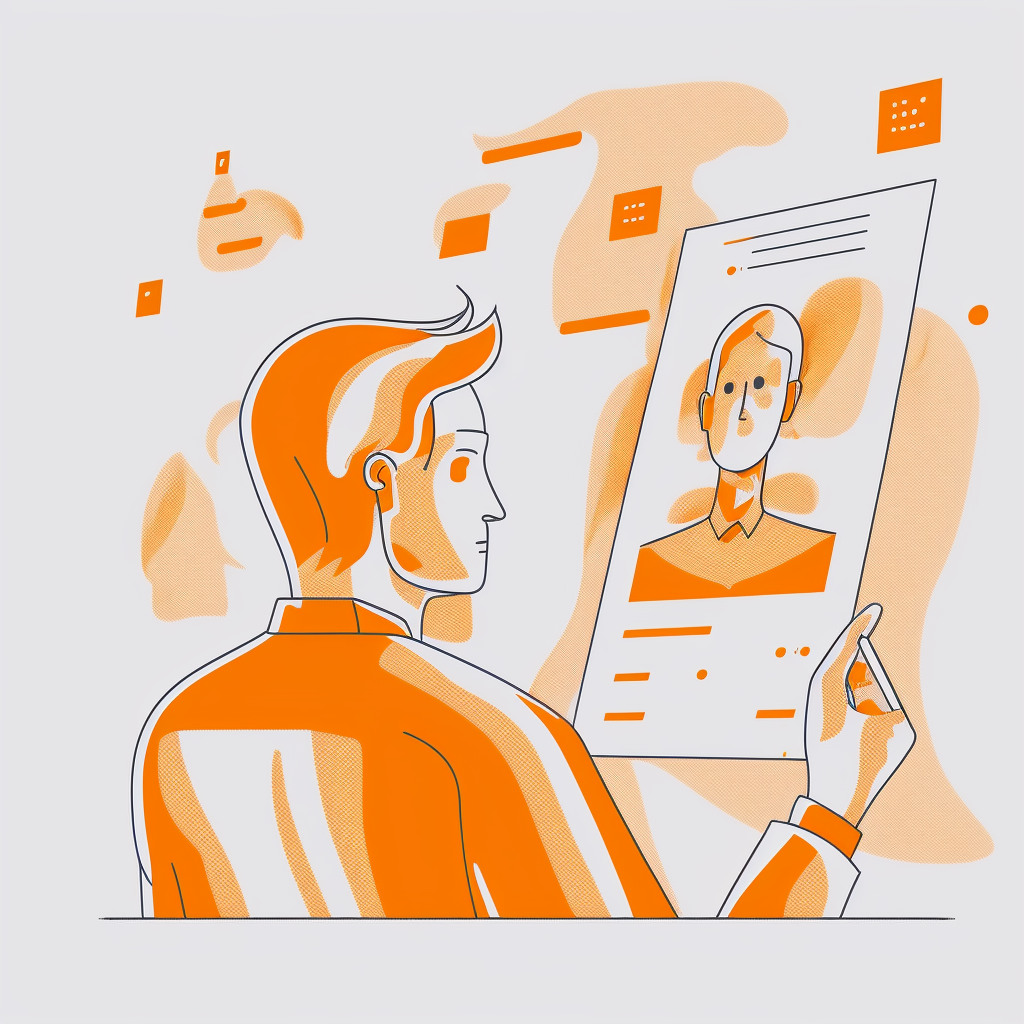 Why are Pre-Screening Interview Questions Important?
Considering that pre-screening interview questions only take 15-30 minutes to answer, you might wonder why preparing for them is so imperative. Besides, why would an employer call you if they weren't interested in meeting you in person?
It is still common for employers to use pre-screening interview questions as a method of narrowing the candidate pool.
As a result, they can identify which candidates may be the right fit for the position. Information about your work history, skills, career goals, and industry knowledge will help them understand whether you meet their essential need.
Moreover, pre-screening questions help to create a positive first impression. The hiring process will proceed much more smoothly if you can immediately demonstrate that you're a qualified candidate.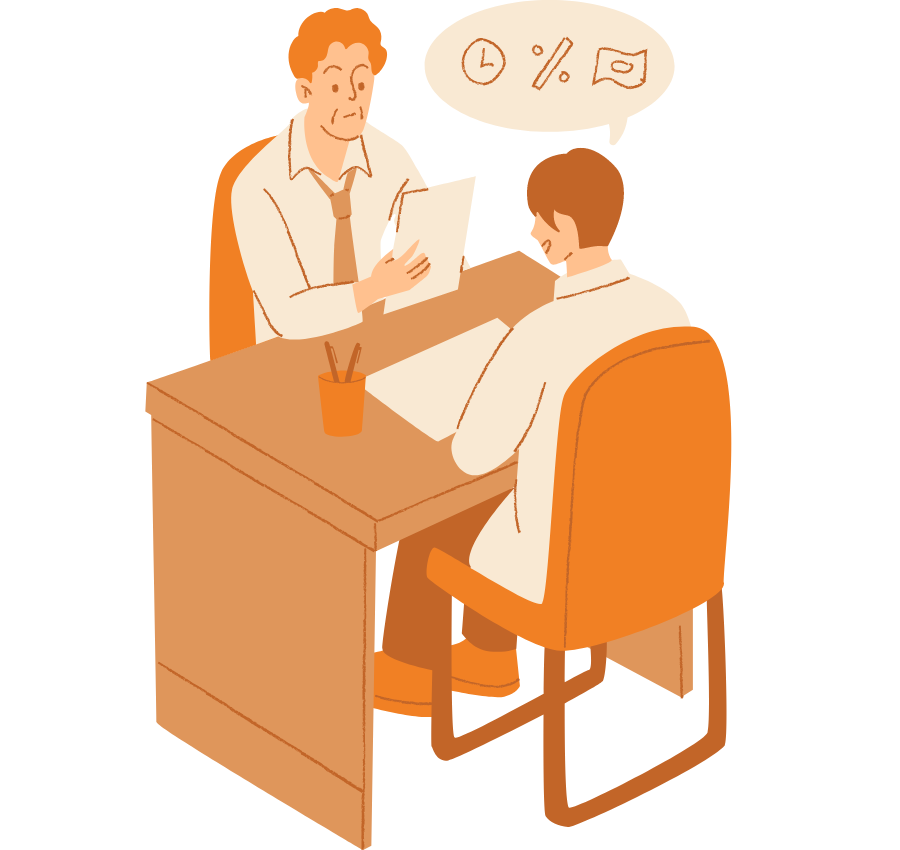 How to Do Pre-Screening Interviews
Pre-screening interviews can be conducted over the phone or via video call if you prefer in-person interviews with applicants.
The time-saving nature of this type of interview generally means that meeting candidates in person at this stage is unnecessary. Instead, a virtual pre-screening interview allows you to sort through candidates to give priority to those with the most excellent fit.
Using forms to conduct pre-screening interviews can help you streamline the recruiting process. Without any back-and-forth conversations, you will get the information you need.
Playhunt makes it easy for every organization to launch its pre-screening interviews. All you need is to set up a form for candidates to go through your pre-screening questions. To improve the candidate's experience, use conditional logic when designing questions. Win-win situation: your applicants will not have to schedule an additional Zoom meeting, and you can filter through a larger pool of applicants with the click of the mouse.
Guidelines for conducting pre-screening interviews:
🖥️ Pick an Interview Format.
First, you must decide how you and job seekers will communicate further. Typically, pre-screening interviews have several well-known methods familiar to everyone from the actual interview: email communication, online assessment, and phone or video call.
Accordingly, each method has its unique advantages. For example, video assessment helps you get a clearer picture of a job candidate's personality since you can observe body language and check the candidate's ability to answer real-life questions. And some interview screening platforms allow you to share a video of the response with your colleagues for guidance.
Phone interviews, in turn, have gained popularity due to the efficiency with which employers can obtain the necessary information about a candidate. There should be a balance between being informative and brief during the pre-screening interview. If you are asking more than ten questions, consider limiting them.
🖥️ Plan Your Pre-Screening Process.
Planning is crucial to making the pre-screening interview process run smoothly, like in-person interviews. Ensure you allocate enough time for each candidate during the screening interview, prepare pre-screening questions, and keep a detailed note-taking system.
If you want to remember candidates' answers, create a checklist or interview scorecard. Interviewers may benefit from an excellent note-taking system when the shortlisting process begins.
Taking notes between interviews will help you get the most effective results.
🖥️ Contact Each Candidate to Establish a Date and Time.
Time management is essential; you should value your own time and the time of job candidates. That's why you need to approve the date and time of the preliminary interview with the applicant. Although specific candidates may stick with the schedule planned, there may be exceptions, as some might have other current job commitments or scheduled interviews.
Get in touch with job seekers 24 hours before the pre-screening. Inform the candidate about the format and time of the job interview by sending a concise email. If you provide a video screening format, include instructions for connecting to online survey software.
🖥️ Post Your Job Position.
Keep your interview questions list and checklist nearby as you conduct the interview. Interviews over the phone are usually fast, and to the point, so you may miss out on some crucial information. Consequently, it is wise if you remain alert throughout the process.
Keep an open mind during each interview. Sometimes the candidates' responses may be identical, but the hiring manager can determine which candidate is more assertive in communication and interpersonal skills during the interview. In addition, keep your interview schedule on track by saving lengthy, detailed questions for an extensive discussion.
At the end of the interview, always explain briefly to the candidate about the next stage. This short conversation highlights the screening process and the requirements for in-person interviews.
🖥️ Evaluate Candidates from Their Answered Video Questions.
Evaluating the candidates' responses is the finish line, but before you cross it, you must carefully analyze your hiring options. Making the right recruiting decision is very important, so you should pay attention to many things during the assessment.
Analyze the soft and hard skills of the candidate, conclude their achievements and experience, pay attention to their education, and compare your salary expectations. Also, it's nice to find out whether they fit your company culture and confirm the expected timeframe.
Remember to mark the questions you would like to clarify in your notes. And last but not least, get a second opinion. On the Playhunt platform, you can share applicants' video responses with other team members and get their feedback on a particular candidate's application.
However, you need to set the right pre-screening interview questions to make the right insights.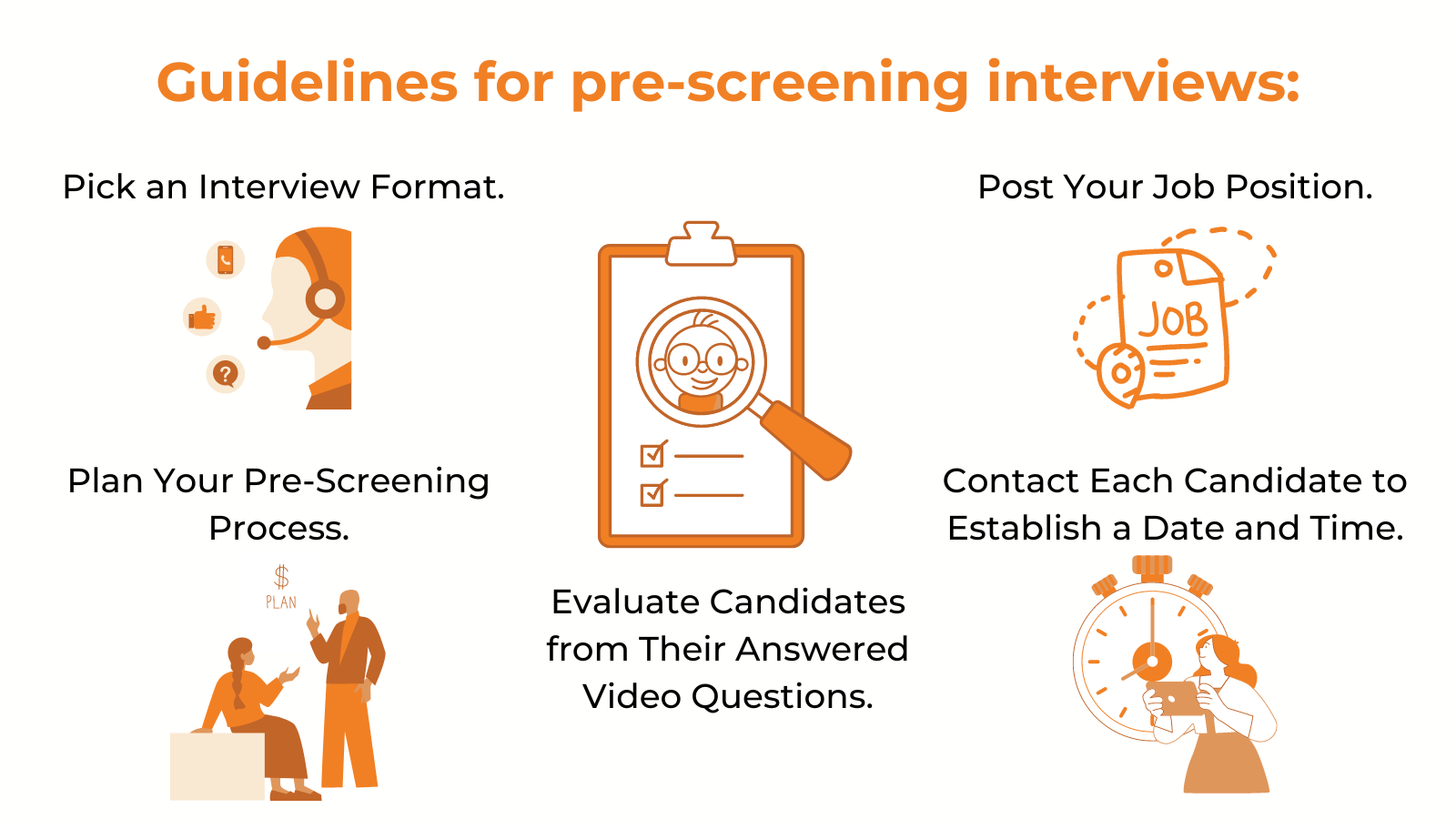 The Most Common Pre-Screening Interview Questions
We've discussed the importance of pre-screening interview questions. Now let's examine the types of questions a hiring manager should ask. To effectively use these questions, they must be brief, to the point, and require a detailed response from the candidate.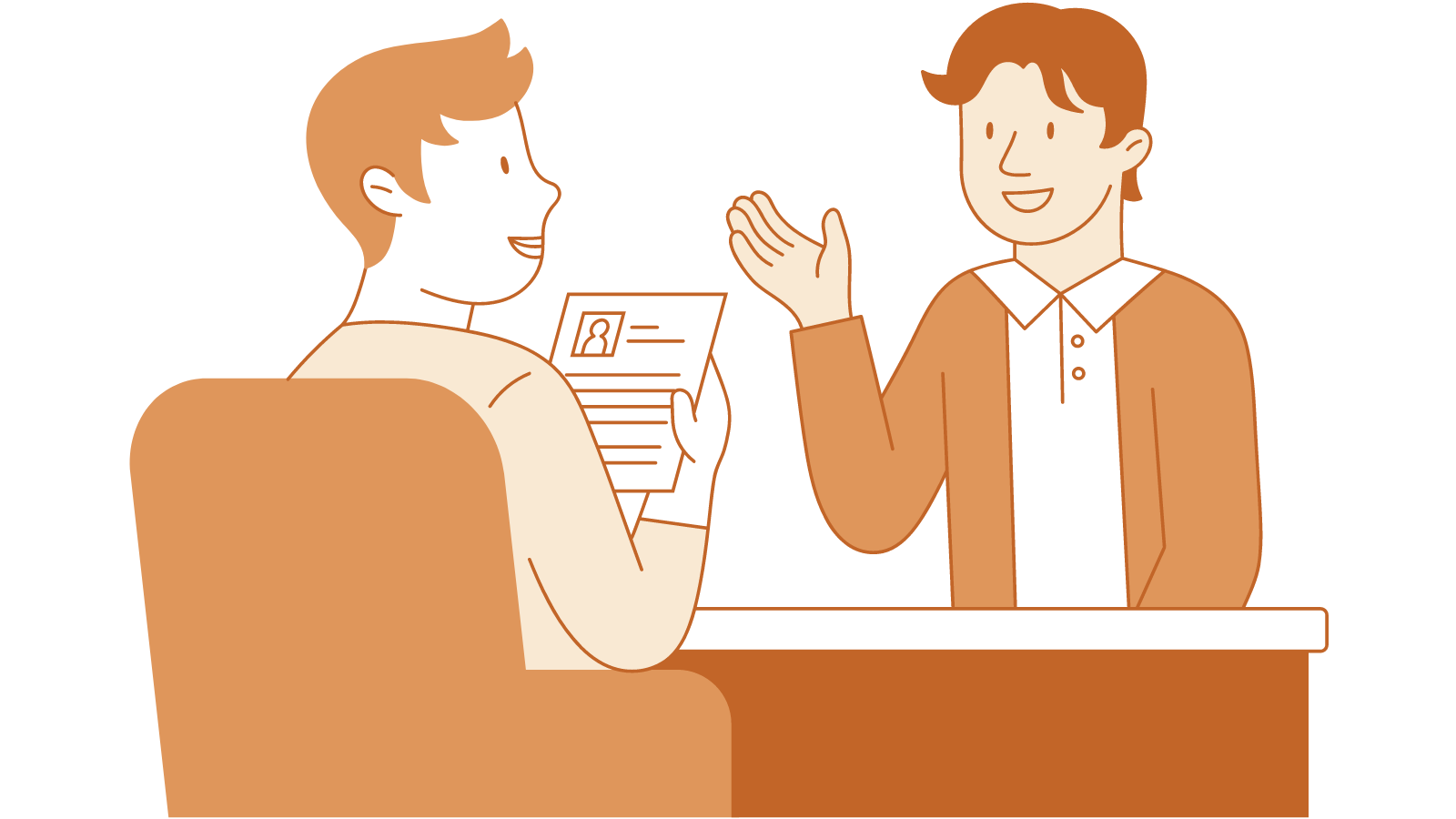 Please keep your questions simple, but they should be something other than yes/no. Candidates should be able to think and communicate quickly when answering questions. As well as relating to the specifics of the job description, responses should also relate to the position for which they are applying.
Let's divide them into categories:
Previous Work Experience 🤓
The candidate's previous job responsibilities and accomplishments will significantly impact your open position. For example, hiring someone with years of experience in your field is more likely than hiring someone from another industry.
What about your current or previous work experience makes you the ideal candidate?
This question is a great place to start, as it will help you understand the candidate's knowledge and skills for the position. You will also receive information about the job seeker's current commitments.
Tell me about the major challenge you had in your last job. How did you get out of the situation, and how did you solve the problem?
You will be able to understand what the potential employee means by "challenge," their attitude to unforeseen situations, and their ways of dealing with them.
Personal Development Questions 📈
Another crucial factor you need to consider when hiring for an open position is how a person feels about personal growth: career goals, intentions, and plans.
Why is it important to know? First, a candidate who wants to develop their skills will be more flexible and open to learning new technologies, methods, and tasks, which will help to adapt to the company's culture faster.
What personal growth goals are you prioritizing now?
How will that position help you achieve your goals, and how quickly would you like to achieve them?
These simple questions will help you to determine whether the candidate has such goals and, if so, what kind. It is essential to know how you can help your candidate move toward their targets and whether those targets align with the company's corporate culture.
Work Environment Questions Related 👥
Screening interview questions subordinated to this category will allow you to hear what the candidates prefer and draw insights into whether they would fit in with the existing team. You will also be able to draw better conclusions if you are familiar with the company where the potential candidate has previously worked.
It doesn't hurt to ask which type of environment they fancy and what they've experienced.
Is there a management style that you prefer?
What work environment would suit you best?
How would you describe your ideal workday?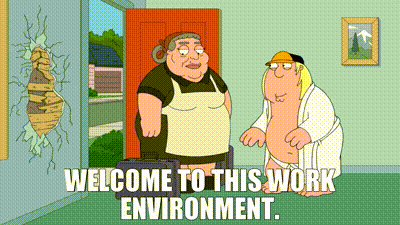 Work Style Interview Questions 👩🏼‍💻
If you need a team player, it will be unpleasant to find out during a personal interview that the applicant you spent time on likes to work alone.
For example, if the candidate's previous job was remote in IT, it may be difficult for him to communicate with the office team daily. Using the following questions, you can determine whether the candidate is a loner or a team player.
Is it better for you to work alone or in a team?
Can you describe your favorite teamwork? Which responsibilities did you have? Was it successful?
What, in your opinion, makes the team successful?
Do you have any experience with conflict with a team member? What was the outcome of the situation?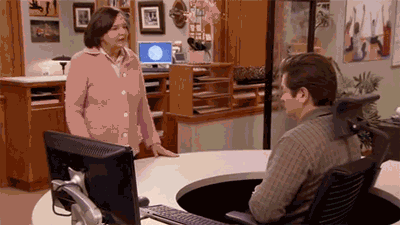 Deadline-Driven Questions ⏳
Find out how the candidate reacts to pressure and deadlines. Companies have different requirements for completing tasks and how they present, so clarify this issue in advance.
Can you work with multiple deadlines at the same time? How do you manage your time in such situations?
Have you had an experience of missing deadlines? What was the reason, and how did you handle it?
Have you met many deadlines in your past experiences?
Questions to Identify Organizational Skills 📋
Do you want your future employee to be organized and complete tasks on time without your intervention? Then you must ensure that the person you are interviewing is precisely like that.
Pay attention to their looks and surroundings if you evaluate people by video answers. For example, a messy appearance and a cluttered environment signify that the candidate is not too concerned about the organization.
In which ways do you prioritize tasks?
What tools do you use to organize and speed up processes?
Questions on Salary Expectations 💸
Even if you like the candidate on all counts, you may lose them if you do not discuss the payment in advance. By asking the following questions, you will save yourself and the candidate time by ensuring you are a good match.
Name the salary range you are expecting.
Are there any benefits that are particularly significant to you?
Conclusion
Pre-screening interviews aim to determine whether a prospective candidate meets the requirements for an open position. If you initially conduct such a conversation and it goes great, you can invite the candidate to a more extensive interview.
By asking short questions, you can significantly reduce the talent pool to more qualified candidates and save precious time.