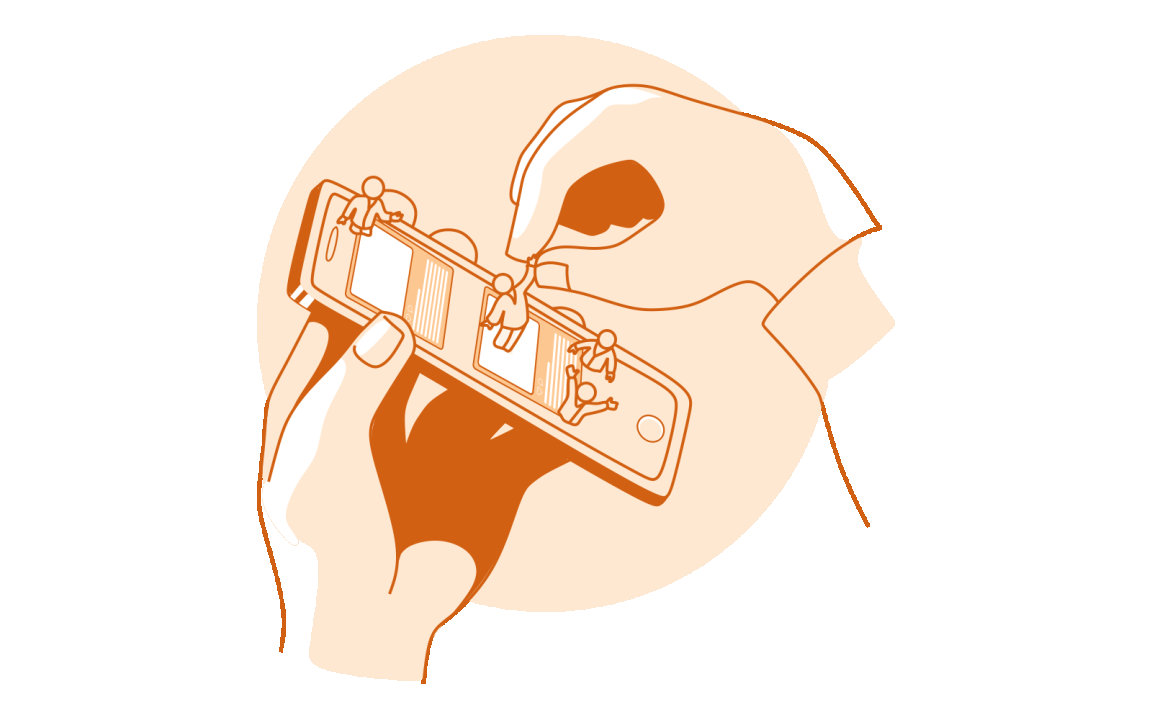 Half of the Earth's population currently uses social media sites. According to Backlinko's statistics, it's 3.96 billion people. That's why it's essential for any business to make use of the tool that can connect them to every second person on our planet. And if you're looking for talented employees, they are on the other side of the screen.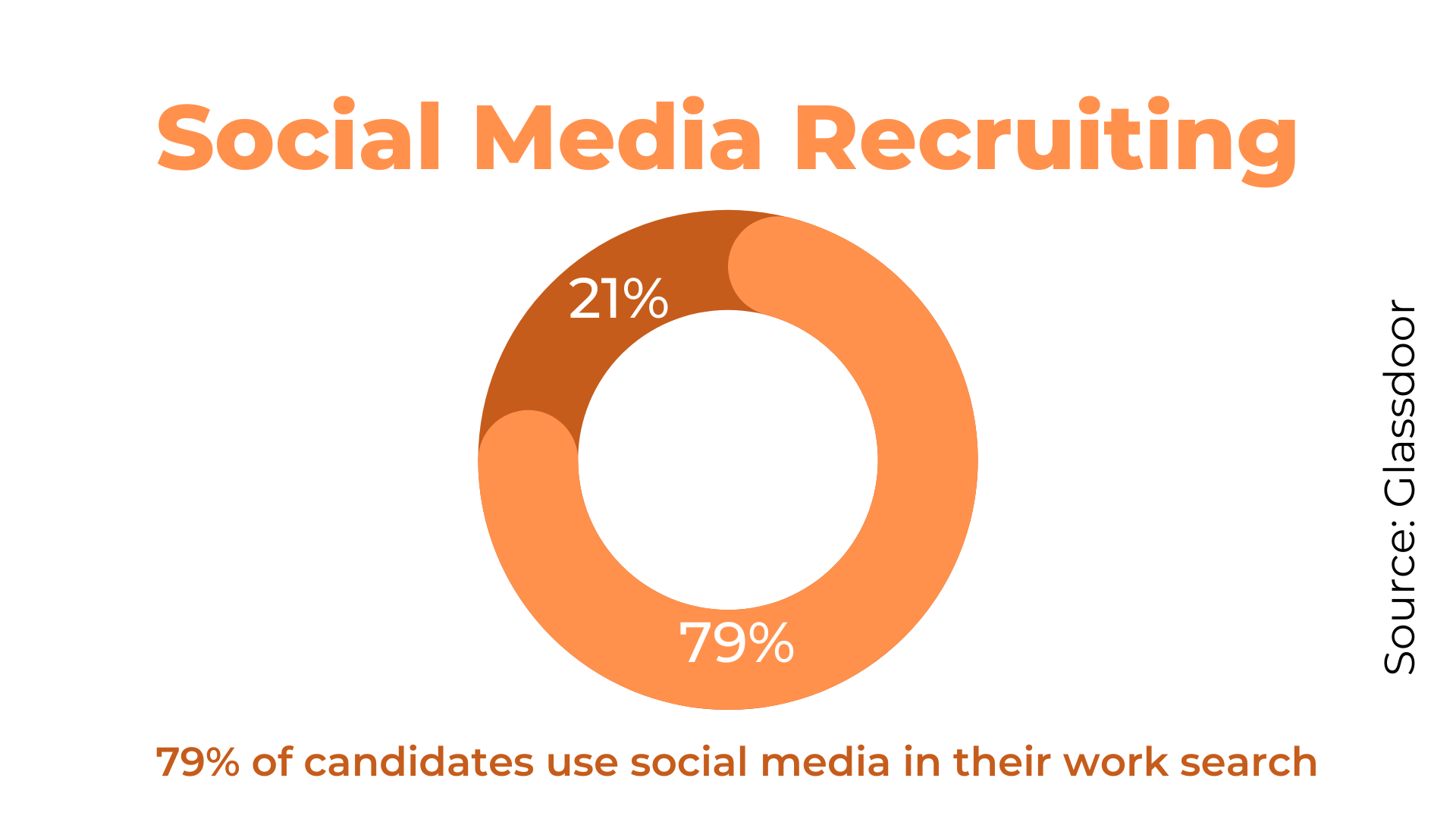 Do you still doubt the effectiveness of social media in finding professionals? Or you're already using this tool but want to improve your strategies? Either way, this article is your guide on how you can use social media for recruiting purposes.
Build a strong online presence
Lots of companies are sure that online presence is about creating an account, where they post Christmas and Easter greetings twice a year. Obviously, they forget that the constant flow of information is the reality of the 21st century. Your audience is likely to turn their attention to your competitors if you don't remind them of yourself regularly. It takes 5 to 7 impressions to remember a certain brand. That's why keeping consistency in posting content is vital if you want to be visible.
Another factor to consider is the attention span of your targeted audience. On average, Gen Z's attention span is 8 seconds, compared to Millennials' 12 (according to Forbes statistics). Therefore, using short videos or texts is the key to keeping their interest.
Besides social media accounts, you should take care of creating your own website. As Fire Nation states, your website is the foundation of your online presence. Your social media accounts look more reliable if they have a link to your website. It's an essential platform where you can share your company's contacts, post content, and interact with clients. And most importantly, the website should have a user-friendly interface and easy navigation.
Social media is like fashion trends. It comes and goes. It is especially useful for quick updates. But the website is like the base of your wardrobe. It should be of good quality so that it can serve you for many years.
Diversify your platforms
Why are there so many social media platforms? Because they serve different purposes. The choice of a particular platform depends on your business goals and offerings.
According to TalentLyft, there is more to social media recruitment than just LinkedIn. For instance, Facebook would come in handy for large companies that are aimed at employees of a wide range of ages or gender. As the Pew Research study suggests, 70% of Americans ages 18 to 29 use this platform, compared to 77% of those ages 30 to 49.
Another platform that is useful for talent hunters is Twitter with its 330 million users. It is suitable for small targeted recruitment campaigns. However, the reactive nature of this platform leads to the short life span of the content. That's why it requires constant posting of content.
Instagram is effective in recruiting Millennials and Gen Z as 67% of 18 to 29-year-olds use this platform. However, it might not be that useful for companies looking for a wider range of demographics. Furthermore, this platform is image-focused and won't be effective in reaching the audience with long texts.
Share your corporate culture
LinkedIn research states that 40% of job candidates want to find out about a company's culture in the recruiter's first message. Here's how you can spread this information:
Share your company's achievements. It can be anything: from closing deals with big companies to charity events, employees' birthdays, or even weddings. The point is, you need to give your company a personality that will make potential employees want to work for you.
Use the power of reviews. An honest and unbiased review of an employee can give more insight into the real state of a company than several recruitment ads. While positive reviews help attract more candidates, negative ones could also be used to your company's advantage. If an employee points out a negative experience of working for you, take it into consideration and try to fix the problem.
Make use of video content. Sometimes, a minute of video can replace hundreds of printed words. A Forbes article suggests that using videos of company events or parties helps spread the message of solidarity, teamwork, and simply fun among your employees.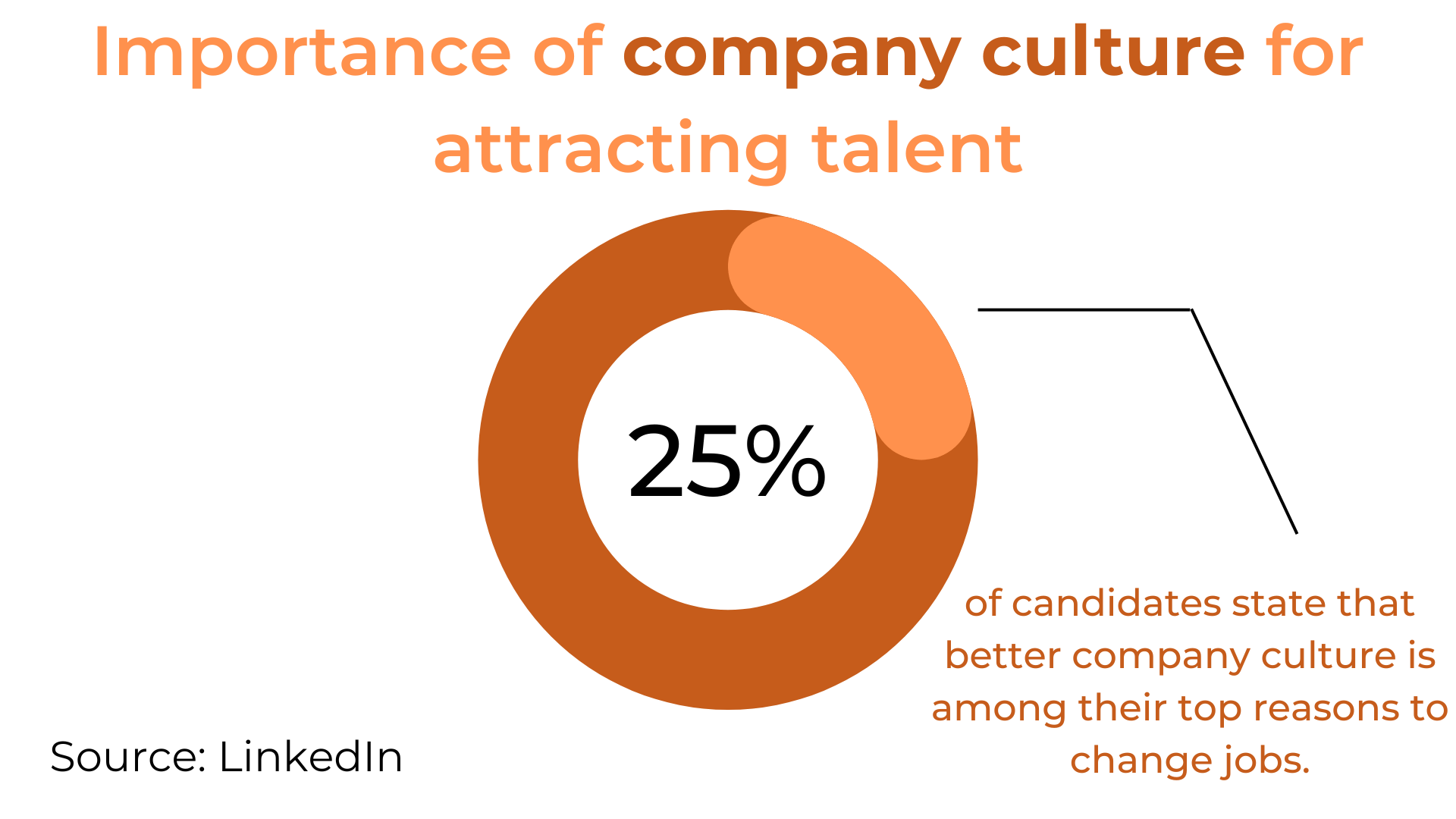 Use video interviews
Glassdoor says, that 44% of job candidates state that their biggest frustration when hiring is scheduling interviews. However, you can easily tackle this problem by using video recruiting software.
Video hiring provides you with a tool that can help you avoid canceling or rescheduling interviews. This HR tool allows your candidates to take videos at a suitable time and place. And just the same, you can watch the employee videos in any free time, be it day or night.
Saving your time is not the only benefit of using video surveys. It also shows the candidates that your company follows the latest HR trends. Using video interviews especially comes in handy if your goal is to recruit Millennials. 36.5% of them prefer remote interviews and 18.7% would like to be interviewed outside office working hours. Register at Playhunt now to get 15 free interviews per month and try it all out.
Engage employees in sharing content
Your employees are your best promoters that can help you reach the audience you would never reach with advertisements. According to a LinkedIn guide, only 3% of employees share their company's content. But this 3% is responsible for getting 30% of the company's total engagement. So how can you encourage your employees to advocate for your company?
Show them the advantages. Besides the obvious benefits of helping their company reach its target audience, your employees can increase their expertise and leadership in a particular field. Or they might become interested in such down-to-earth rewards as free tickets to something or lunch with the CEO.
Post content worth sharing. Not all of your followers are interested in your product details or how many deals you've closed this month. But they might be interested in useful information beyond your product. In the same way, your employees would be more likely to share the posts they find helpful.
Personalize the content. Ask your employees to generate the content. This method will provide you with first-hand relevant information and encourage the employees to share their own work. Besides that, 52% of consumers prefer trusting an employee rather than a CEO.
Use hashtags
Judge for yourself how powerful hashtags are. On LinkedIn, 38.08% of posts with hashtags get higher impressions. Also, the likelihood of a tweet being retweeted is 33% higher with appropriate hashtags than without them.
Hashtags are a simple and quick way of giving the most important information to your target audience. If a candidate is looking for a position to work from home, they'll use the hashtag #remotework. Because such hashtags are directly related to recruitment, there's a higher chance of a candidate coming across your company's post. Thus, using hashtags helps you sort candidates by particular offers.
Social media recruitment strategy is like the method of trial and error. If you see that something doesn't work out, try using a different approach and wait for a positive result. After all, it's a practice that makes perfect.