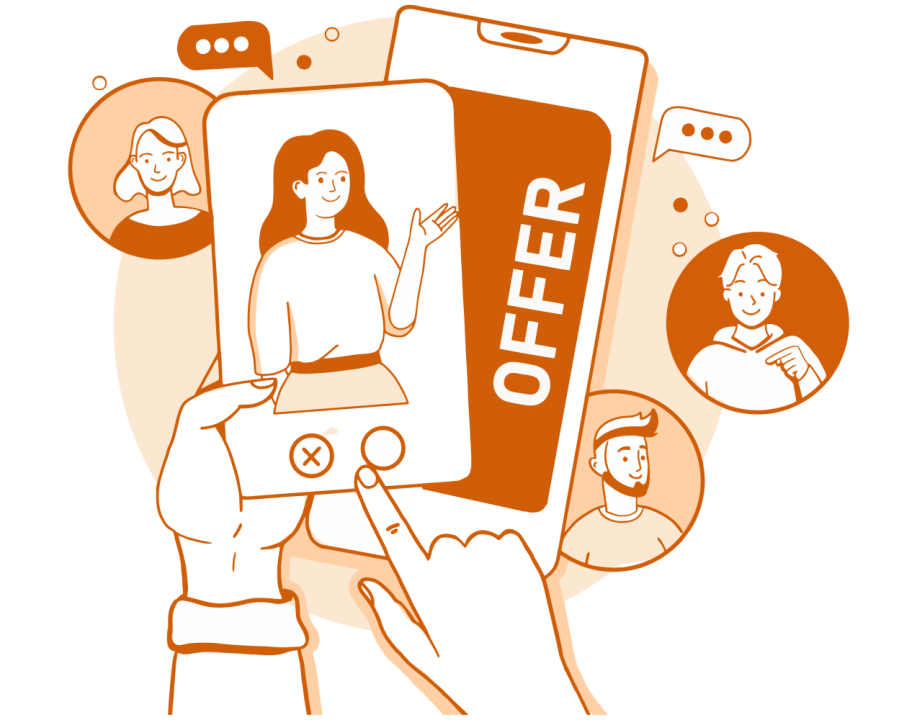 The search for love has moved into the digital world because humanity in general became increasingly mobile. Tinder is one of the top dating solutions and has been ranked as the most downloaded trending app in America. It is enough to download the application, sign up, and swipe photos in different directions.
Is everything that simple? Is this digital instrument perceived only as a dating solution? Not at all! Tinder as an instrument for employee search has become popular only 3-4 years ago. Every recruiter tries to use the maximum number of sources to find matching candidates. The more complex the vacancy, the more often recruiters and HR pay attention to non-standard seeking methods.
Tinder for job recruitment may be perceived as a non-usual way to meet a distinctive worker but uncommon does not mean bad. Employers from many specialized companies in the United States have been using the service with interest for more than a year to find new employees.
It is also important to note the fact that a productive search for a candidate can be carried out only if moral rules and recruiting ethics are followed. Everything should be done correctly and culturally because only then it will be possible to find a sensible person who is really set up for a serious job search and further cooperation.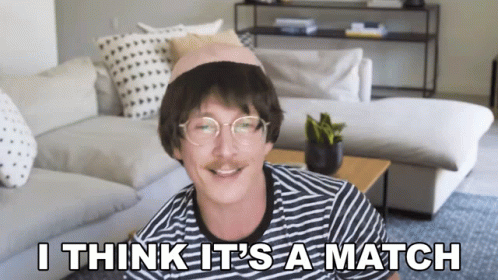 How to find candidates on Tinder?🤭
Tinder for jobs looking is used in the last turn. However, it's a powerful tool to use when other channels fail. By the way, you can use not only Tinder for recruitment. This is just the most obvious example but other services/dating websites also give results.
How to start using this tool?
Create a profile. It is better to have a separate account for working with candidates (if you use Tinder for personal purposes). This will protect against blocking.
Use only a current photo; it should be genuine and pleasant.
Indicate the position and place of work in the profile. You can leave a link to your social network so that the user can write to you personally.
Write that you are looking for employees and indicate the required vacancies in the status. It's also possible to use emoticons and make jokes.
The peculiarity of Tinder is that you can directly communicate with another person only after a mutual match. That is, you just have to wait for the answer.
Importantly! Keep in mind that Tinder and similar sites were created with completely different goals. People will definitely write to you not only about work issues. You need to be prepared in advance but it might be better to skip this tool if you are too shy. However, it's recommended to leave the comfort zone and get acquainted with the available service through thick and thin. By the way, girls rarely reciprocate girls, and men rarely reciprocate men. Therefore, prepare another account of the opposite sex.
Why is Tinder a relevant matchmaking tool?😏
Even though Tinder does not have a filter that includes work or position, it's easy to find out the basic data (as a first step).
Sex.
Age range.
Delight.
Distance to a person.
Such services are used by people of all professions, from loaders to system architects. The advantage is that recruiters who fill the vacancy sometimes write about the job in their Tinder accounts. This increases status in the eyes of people of the opposite sex.
It's better to start by putting together as detailed a portrait of the right candidate as possible to immediately reject the part of Tinder's user base. For example, if you are looking for a senior-level developer, it could be a person 27 years old or older. The platform has no other possibilities for searching.
Perhaps Tinder is not the best app for job searching but HR can not only chat with a potential employee but also redirect him/her to a special Playhunt platform for recording a video interview.
Such a solution allows you to better recognize a person, as well as look at him/her from a different angle because during video recording all the features of his/her physiognomy and behavior become visible. The process of a video recording itself does not take much time and the Playhunt platform is available in 9 languages and is really profitable for international recruitment.
You can write a list of questions for more specific information, the answers to which can create an impression of a person as a specialist. People who are serious about getting a good job will do everything right. It will be possible to see whether there is perseverance and responsibility in a possible colleague in this case. With Tinder – careers can be started as quickly as possible and many users are interested in non-usual ways of finding a job.
Tinder as job searching instrument: advantages🥸
The platform is quite popular among potential employees.
It can be a convenient channel for disseminating information about the company and about the vacancy (everyone who will read the profile description will find the link to the vacancy).
The more people know about vacancies, the more responses you get, and the more likely you will find the right person.
Conversations in the application do not violate the personal space of candidates. You are talking with people who already know about your goals from the profile description and have agreed to the dialogue.
Geographic search. When vacancies allow you to work remotely, you can set up profiles to be displayed at the maximum distance and hunt people from other cities. You can narrow the search range to a couple of neighboring areas in another case.
Not only HRs can be involved in the search for new employees. Take a closer look at your colleagues, who know, maybe there are also online dating enthusiasts among them.
You can meet developers, marketers, and other digital professionals, as well as executives, top managers, and other HRs on Tinder. There's a chance to meet fake IT people who actually work as couriers or locksmiths but write "programmer" in their profiles just to impress. Tinder is a good channel for finding unmarried employees in their 20s and 30s but family people are also here (they are a minority).