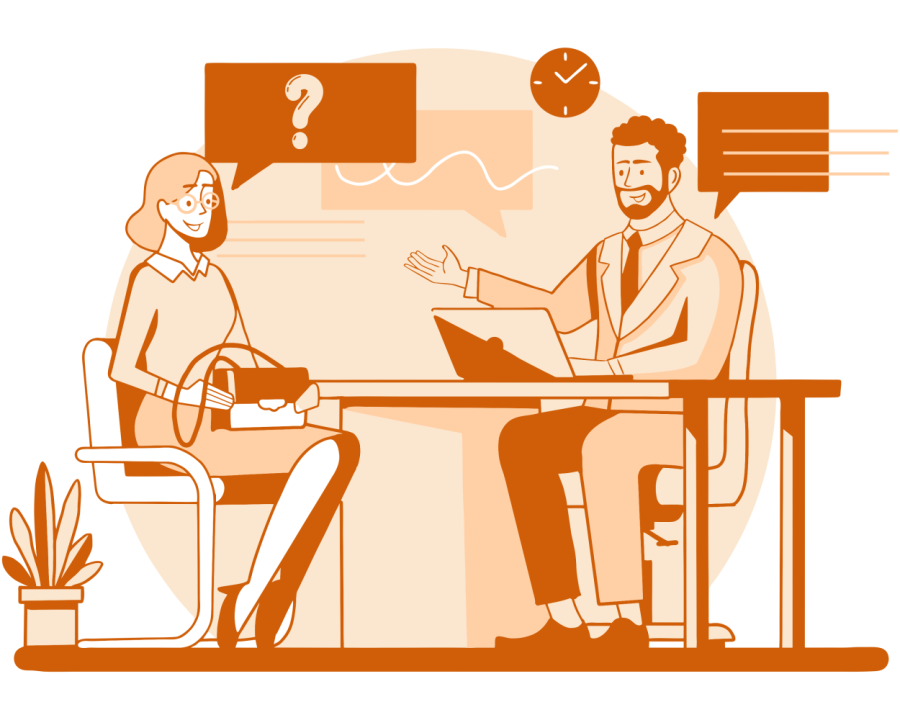 There is no doubt - an interview can make or break an opportunity. Don't get upset if you weren't able to convince the HR manager with your answers, because your questions always make it through. By not asking questions, you may look like a person who would agree to any job that comes your way.
So, when there comes a moment for the job interviewer to ask: "Have you got any questions for me?" you should ace this question because that'll definitely differentiate you from the rest, and demonstrate your interest, awareness, and desire to find a suitable position.
But, as practice shows, at this point, many candidates exhale with relief, or vice versa, are overwhelmed after a long chat, and cannot think of a single decent question; many others are just filled with fear.
Do you recognize yourself? Don't worry, you are not alone and we will help you prepare those killer-path-to-success questions.
Why is it critical to ask employers the (right) things?
Asking something such as "Tell me about your organization" or "What will be my responsibilities?" is not a very thoughtful move, as it is desirable to obtain such data before confirming the appointment.
You are not the only one being interviewed. You also get the opportunity to interview a company. This is a chance to find out how the company and the opportunity fit you and if they align with your personal goals.
In case you are unsure of what you should ask, think from both sides. First, identify your professional goals and imagine your "dream" job or workplace. Then, examine the company to see if your questions match its vision and if they are suitable for your own.
Exceptional job seekers distinguish themselves from the average by asking the right things in interviews. We find it to be very valuable because it indicates that the candidate is concerned with the opportunity and the company, not only the paycheck.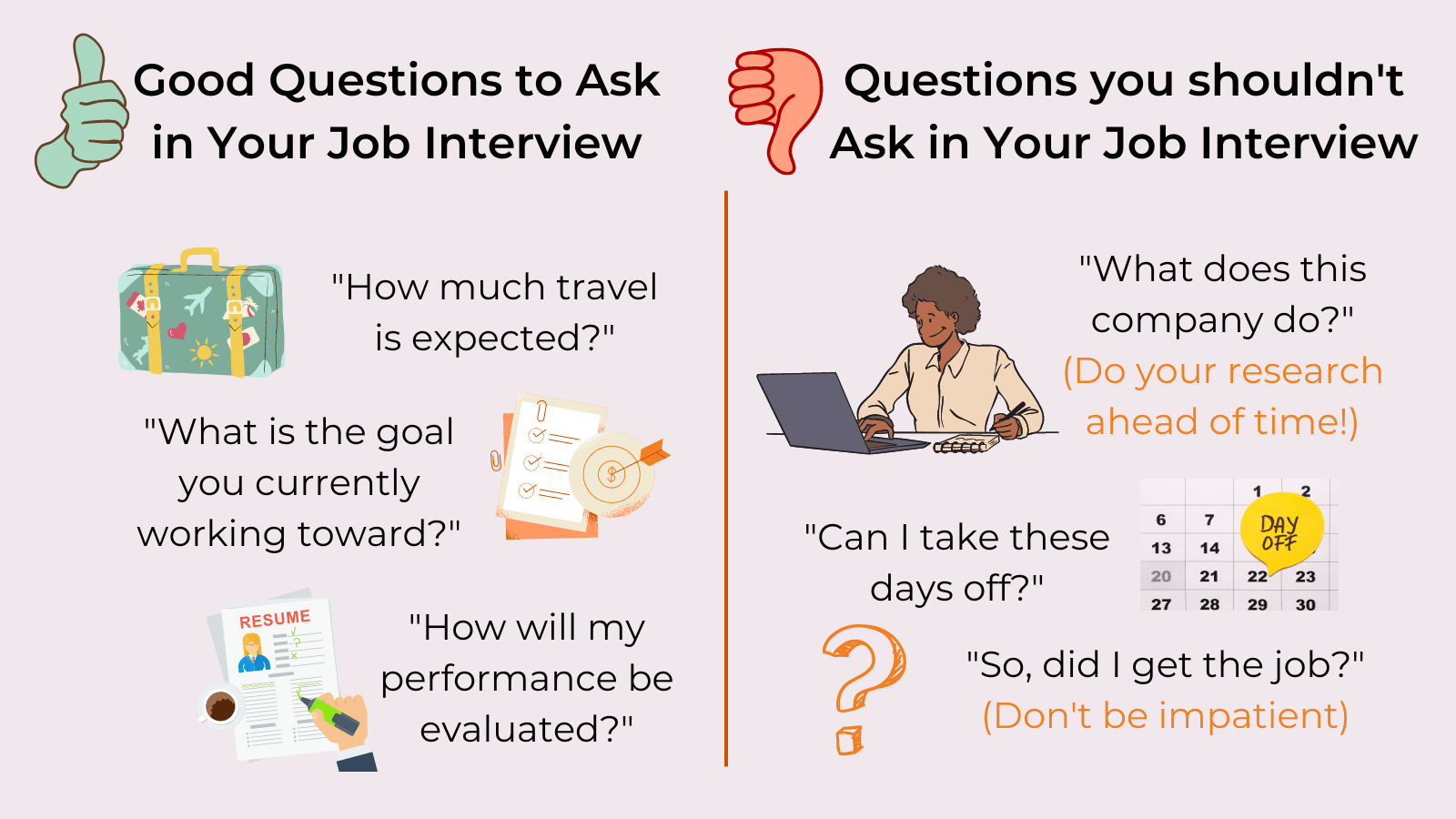 The question is, what should I ask?
"Have you got any questions for me?" is actually a very relevant job interview question. All because your response is a direct reflection of how enthusiastic you are about an opportunity. HR views your questions as your ability to think critically.
You better not just have a question but have a really good question to impress them. There are some that we really glad to share with you:
Can you explain the job in your own words?
Bring it up at the beginning of the conversation if you get such a chance. That will help you figure out key insights into what they are looking for. Try to go like this: "I had a chance to read a job description, but it would be really helpful if you described it from your role." Pay attention to which requirements they emphasize over others. Then you can write this down, and use it to your advantage during whole interview process.
In the first 90 days, what do you want this role to achieve?
The response will be a real treasure box for you, as you will receive the exact details you need to ace questions like: "Why should we hire you?"
It is always nice to own key info to lock the offer down.
How to measure success in this role?
Nothing makes a senior leader's tail wag faster than a candidate who presents themselves as data-driven and results-oriented.
Name some mistakes others made while holding this role.
Asking whether ex-colleagues in position that you are considering struggled is a wise move in your job interview. Pay close attention to the company's response, because it will provide you with insight into how to behave when already occupying this post, and can consist of a warning about "red flags".
"A job application is primarily focused on impressing the hiring manager. However, you should be sure to take time collecting information on the role in order to avoid taking an inappropriate position."
What do you adore best while working here?
The given answer can immediately put you in the place of a company employee. They will tell you all the benefits of working there: long vacations, comfortable chairs, spacious offices, corporate culture, or a favorite restaurant nearby.
If your HR doesn't even try to convince you, it likely means that there aren't that many benefits.
Can you tell me what your current goal is?
Through that question, you show professionalism and competence. Finding out immediately what goal you will work tirelessly on is a very significant aspect, as this information can both motivate you to work and demotivate you, especially if there is no goal.
How will my performance be evaluated?
Should be asked last, but not least. You should be aware without hesitation how frequently reviews (or salary increases) are conducted, who evaluates the satisfaction of your work, what specific aspects are evaluated, and how, etc. Very vital.
Summing up
When it comes to impressing a prospective employer, being able to ask relevant questions is crucial.
Inquisitive, creative ones will place your name in front of company executives increasing your chances of getting hired.
Following all the information above, you now have a long list full of powerful questions.
When preparing for an interview, I recommend choosing 3 or 4 of them to ask each organization. In addition, you might be able to compare answers among employers and make a positive impression, resulting in more employers contacting you.